"RTHK On The Go" is produced by the New Media Unit of RTHK. Users may download the application and install it on iPhone and Android phone free of charge. It provides live radio broadcasts, instant news and our podcast highlights online. With a Wi-Fi connection or mobile phone network, you can enjoy RTHK anytime, anywhere!
Accessibility Statement
We have incorporated appropriate accessibility features in this app., if you encounter difficulties in using this app., please contact us via email, webmaster@rthk.hk .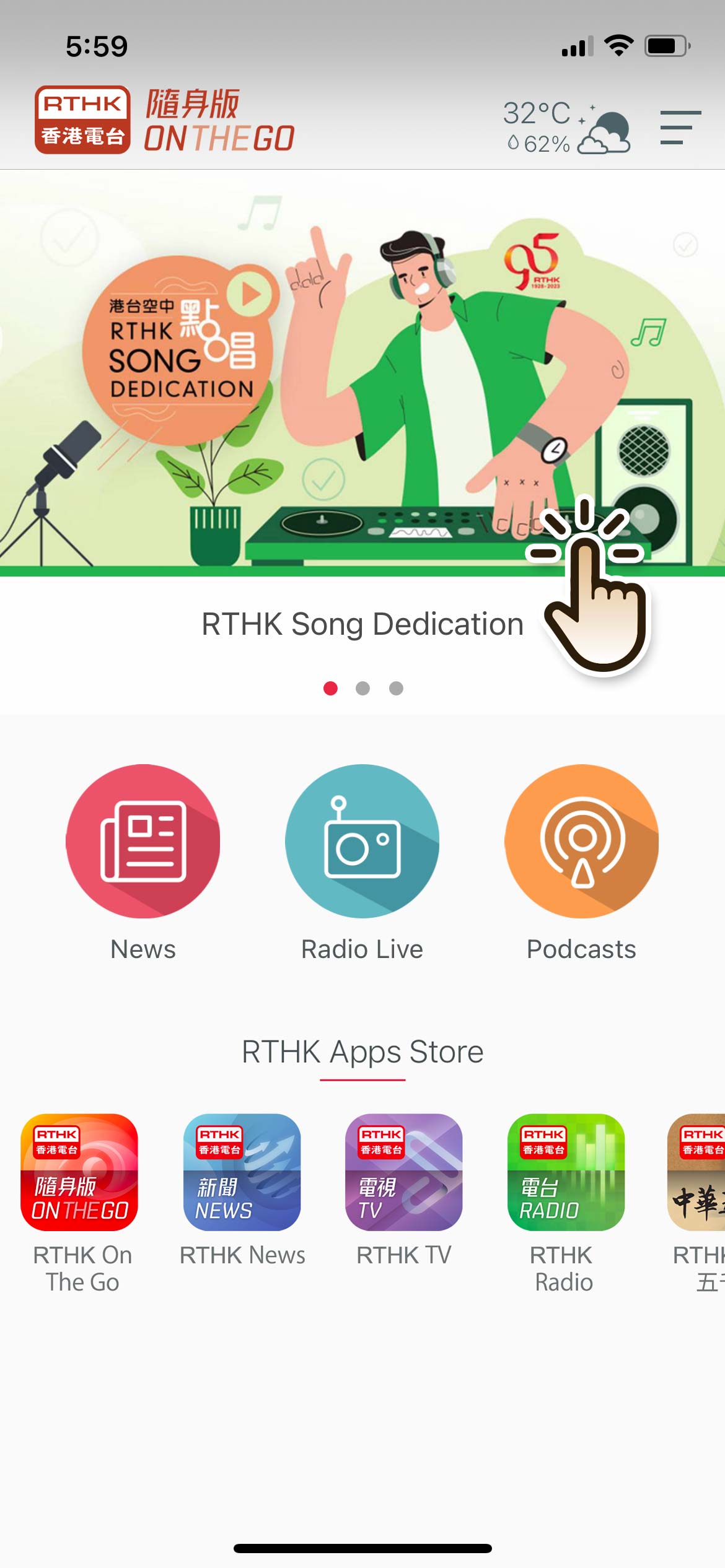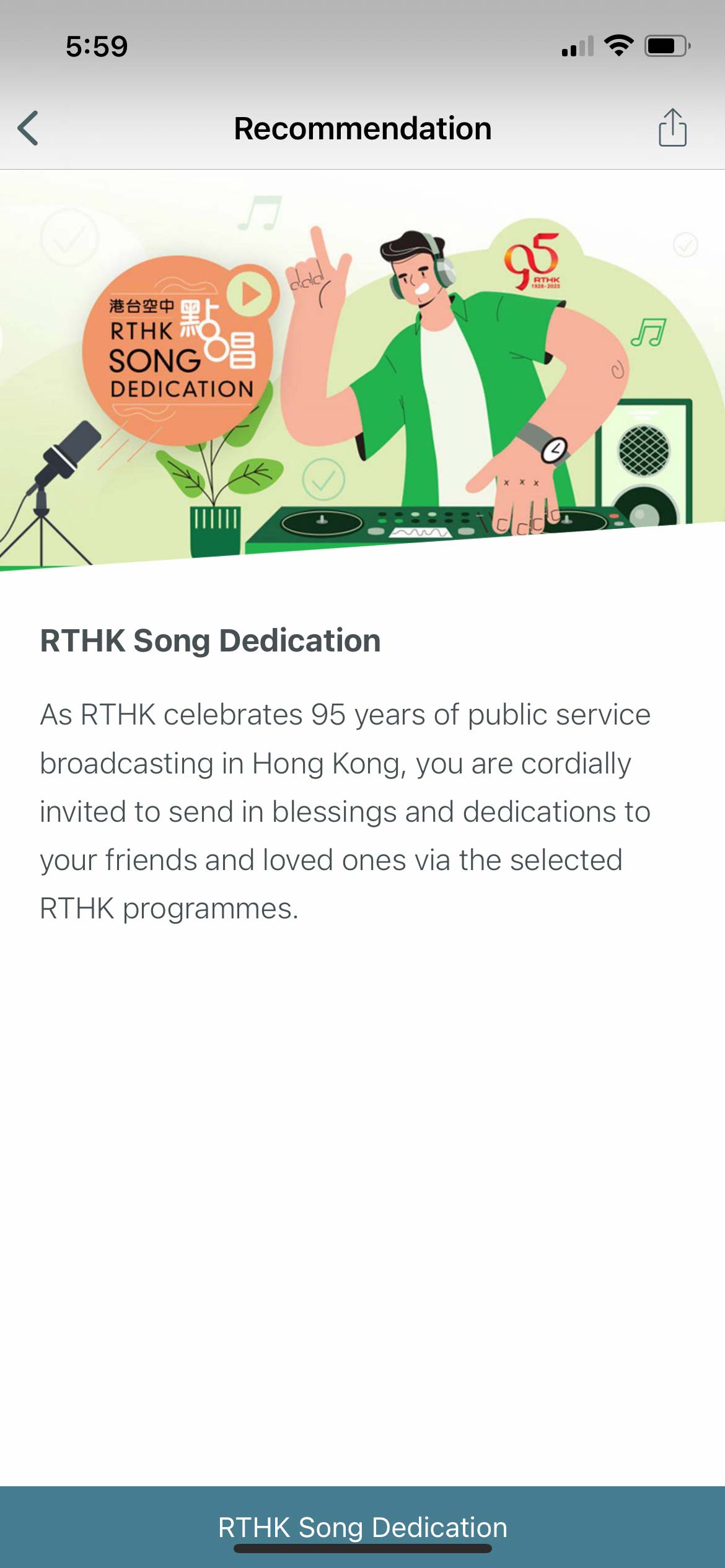 Recommend
You can enjoy handpicked RTHK fascinating programmes and activities on our website and mobile apps.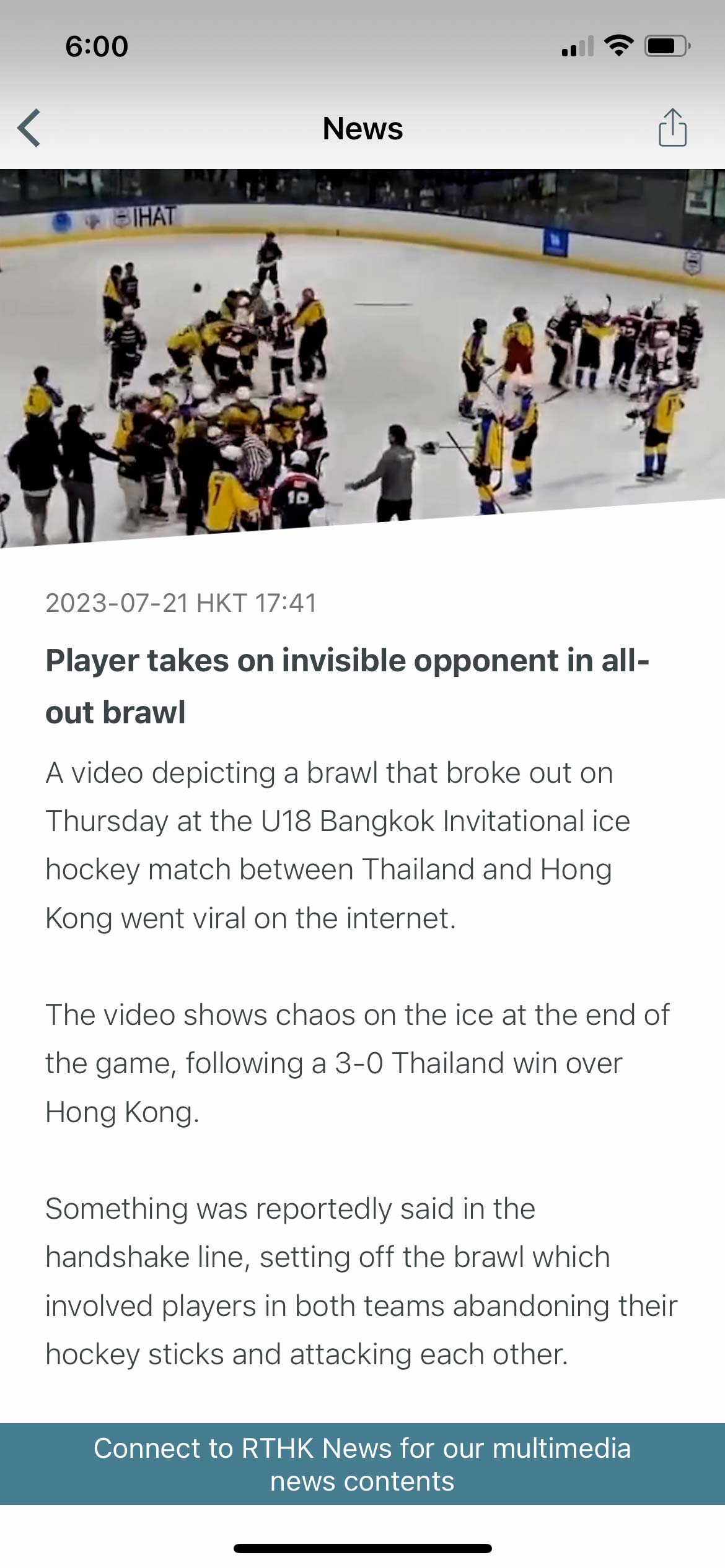 Latest News
Put your finger on the pulse of what's happening around the world by RTHK latest news in text and photos. You can also connect to "RTHK News" mobile app for more multimedia news contents.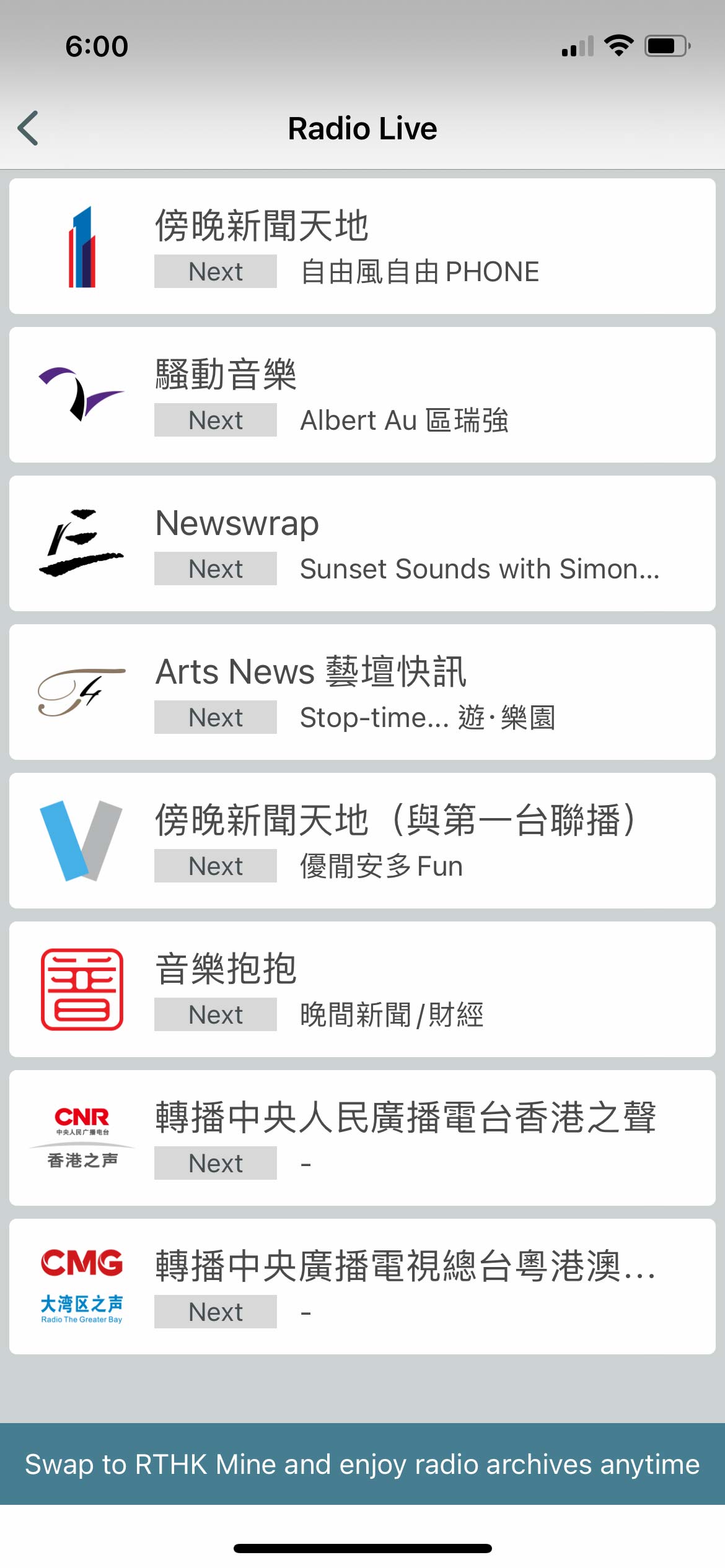 Live Radio
You can listen to 7 RTHK channels radio live. In this section, you could swap to "RTHK Radio" mobile app and enjoy exclusive videos and radio archives anytime!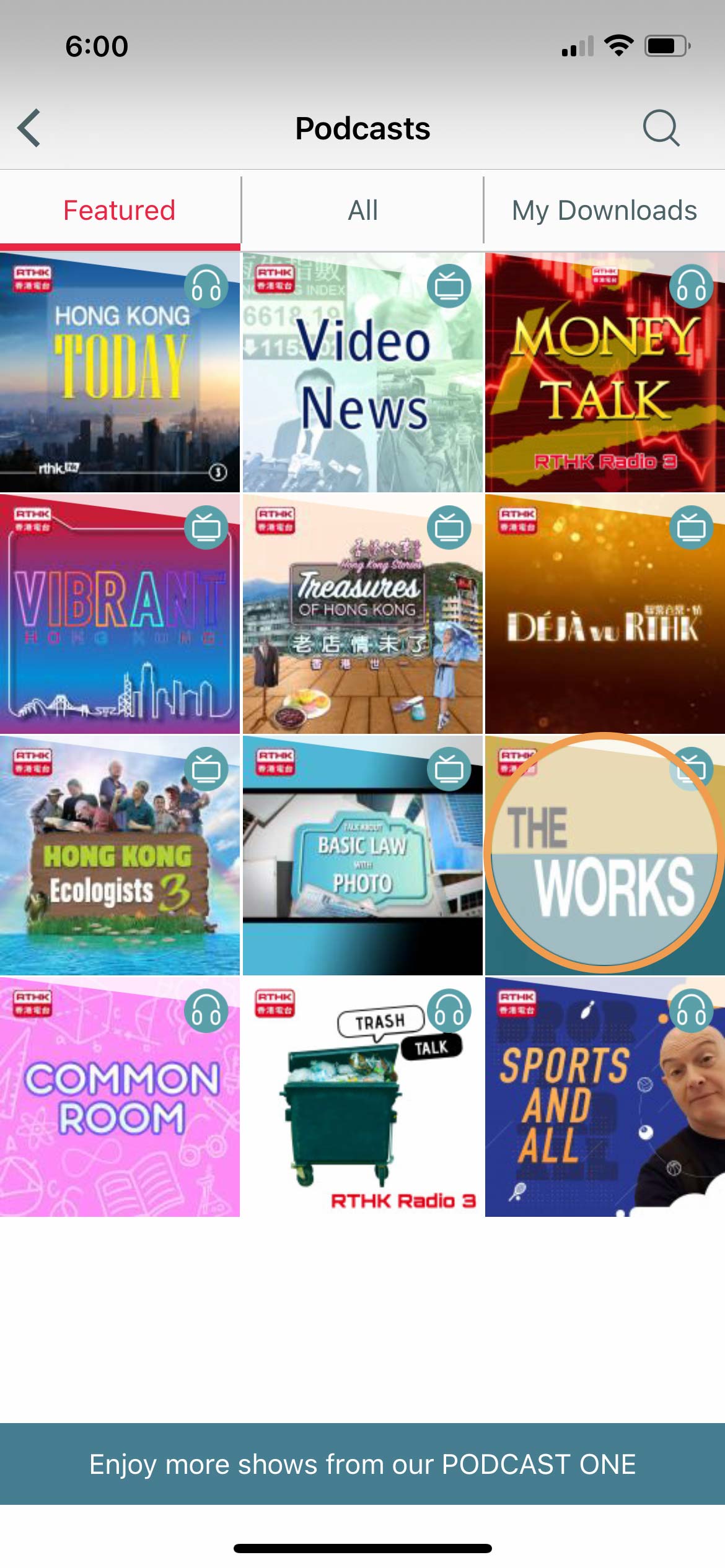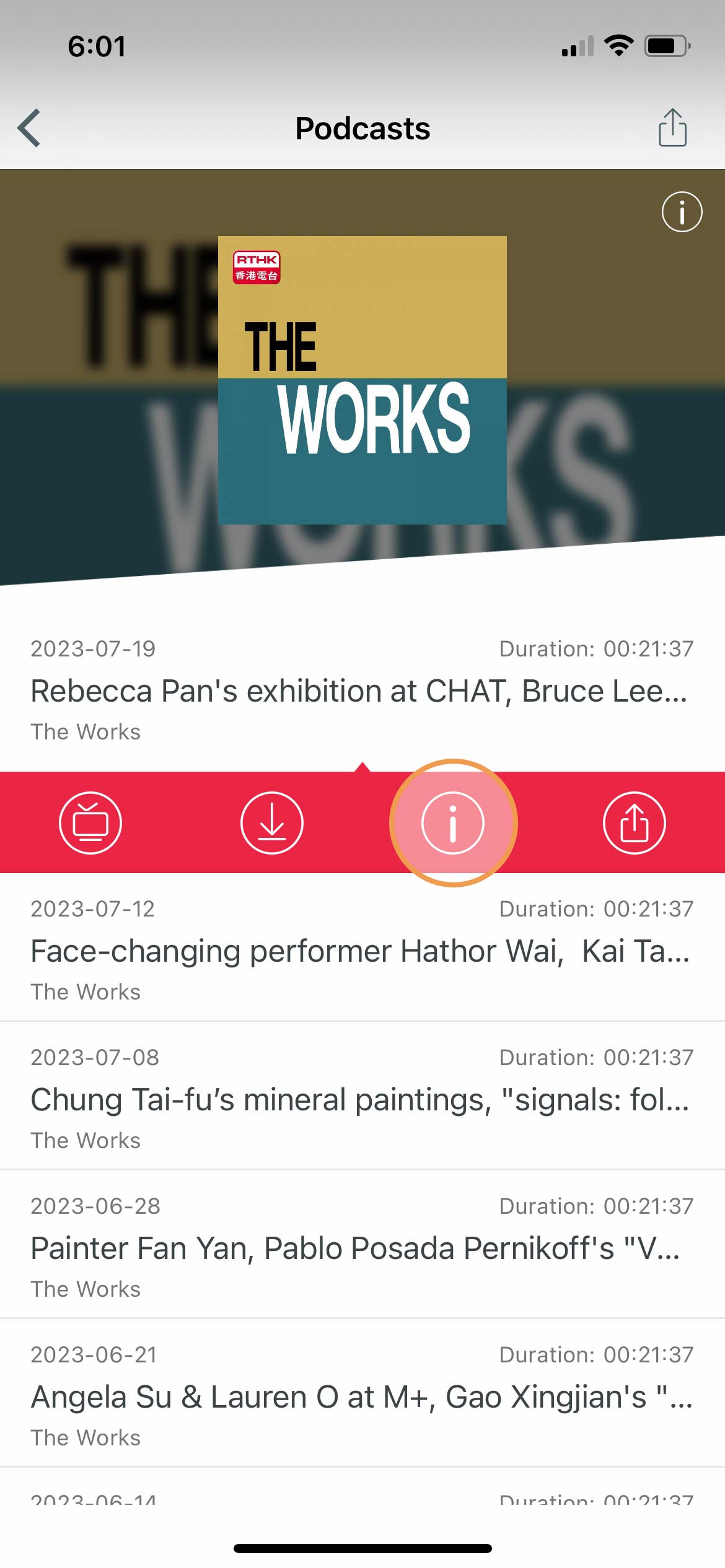 Podcasts
"RTHK On The Go" provides a vast collection of audio and video podcasts for offline listening and viewing. The application will display the programme's basic information and the latest 15 episodes*. To better manage / backup your podcasts, please use 3rd-party RSS reader software / apps. For more details, please click
here
.
*Gentle Reminder:
Please note that the downloaded podcasts record would be cleared after updating the "RTHK On The Go" from old version to 2.0 or above. Users may download the available podcasts from the updated app or
RTHK Podcast One page
. We apologize for any inconvenience caused.
"Episode Info"
Click the "i" icon and watch synopsis.
"Play Online"
Click the "TV" icon and watch TV archive.Click the "Headphone" icon and listen audio archive.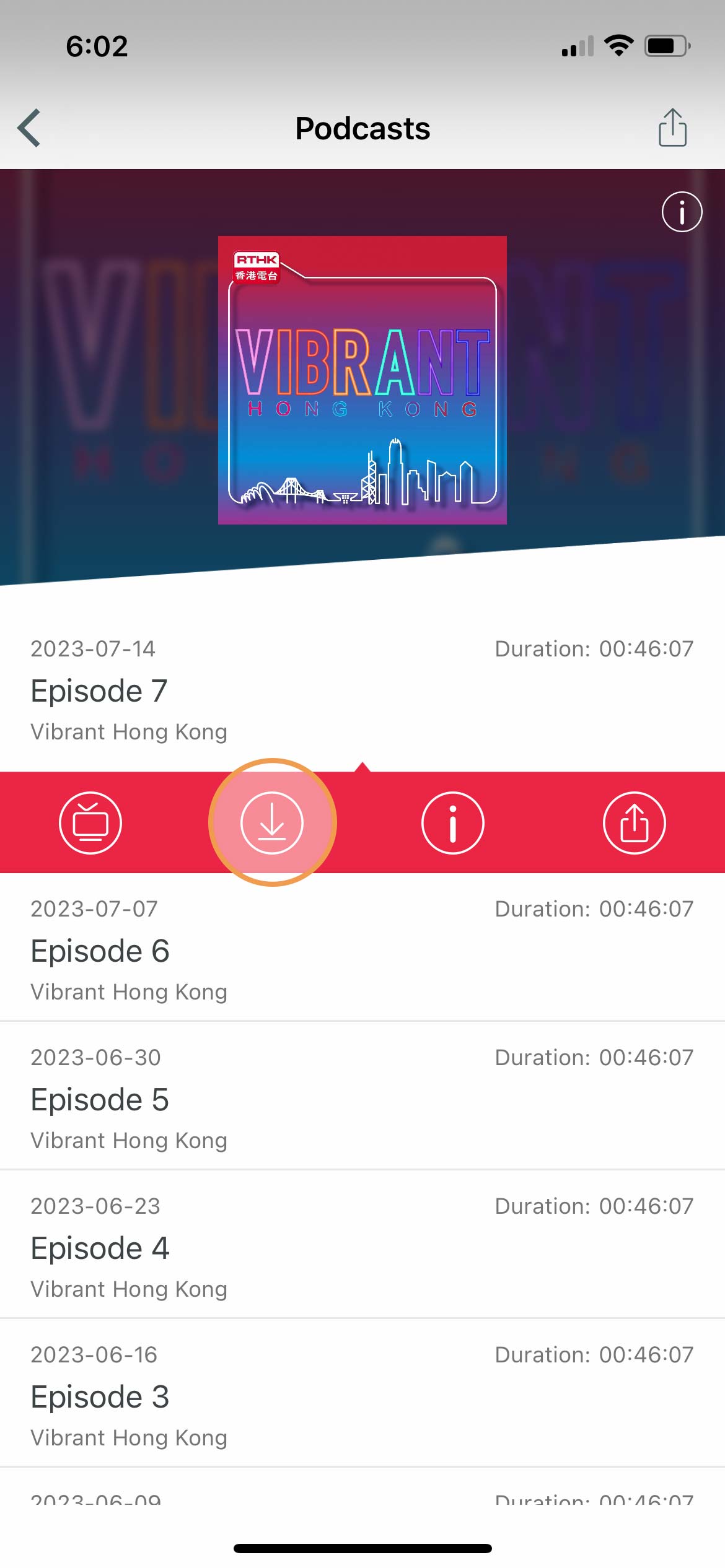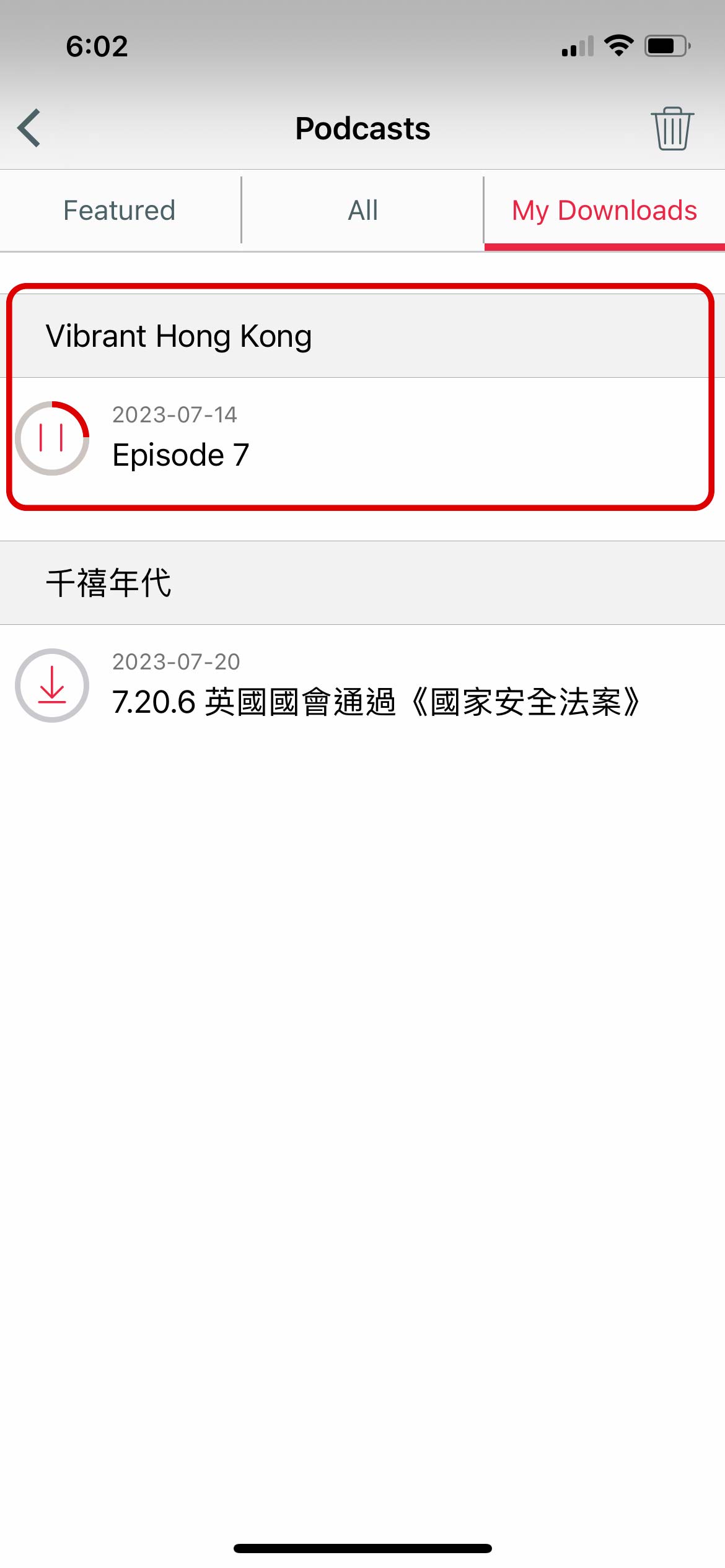 "Download"
Click the "Download" icon, the relevant content will be saved in "My Downloads" section.
"My Downloads"
User can watch/listen to such podcasts even if their devices are disconnected from Wi-Fi or mobile phone networks.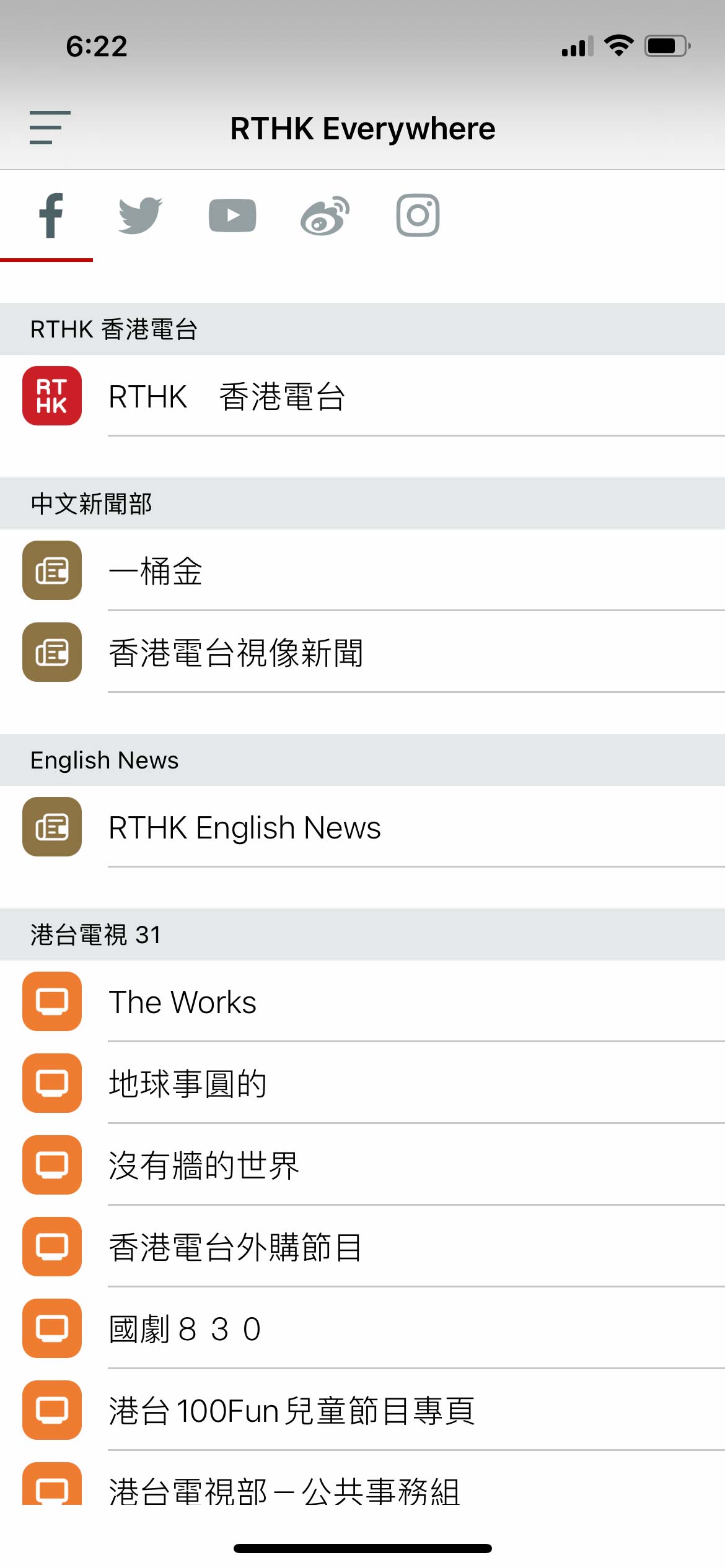 RTHK Everywhere
RTHK keeps in touch with you on different social networks.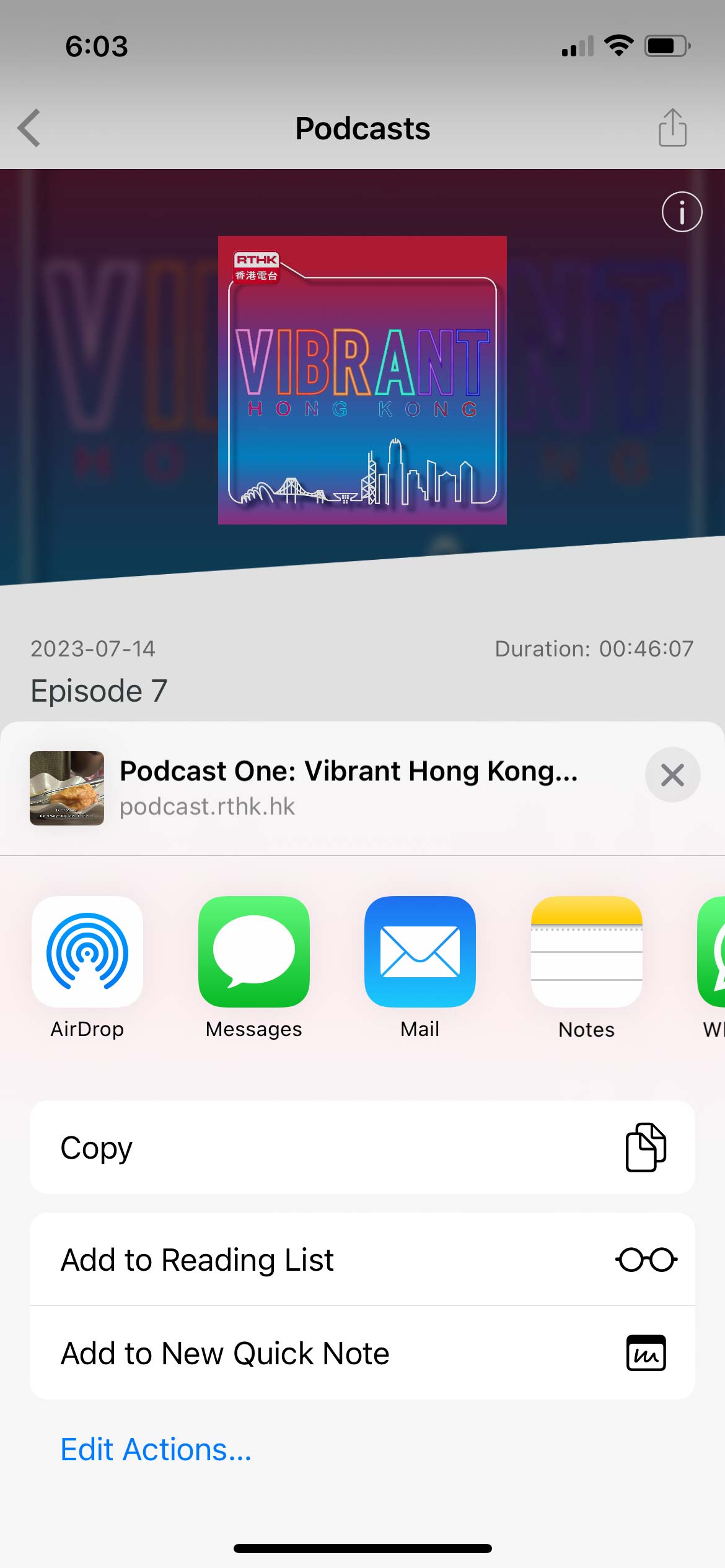 Sharing capable
Share news articles or Podcasts contents via social networks.