"RTHK Radio" is a radio mobile application produced by the New Media Unit of RTHK. It provides live radio broadcasts, radio archive, video clips, weather forecast and traffic news online for free. Users can also customize their favourite playlist. With a Wi-Fi connection or mobile phone network, you can enjoy a personalized RTHK anytime, anywhere!
Accessibility Statement
We are committed to ensuring that this mobile app. has adopted accessibility design to the maximum extent possible. However, this mobile app. contains interactive elements / interface design that cannot incorporate all accessibility features. Please contact us by email at webmaster@rthk.hk. We will try our best to provide the information to you.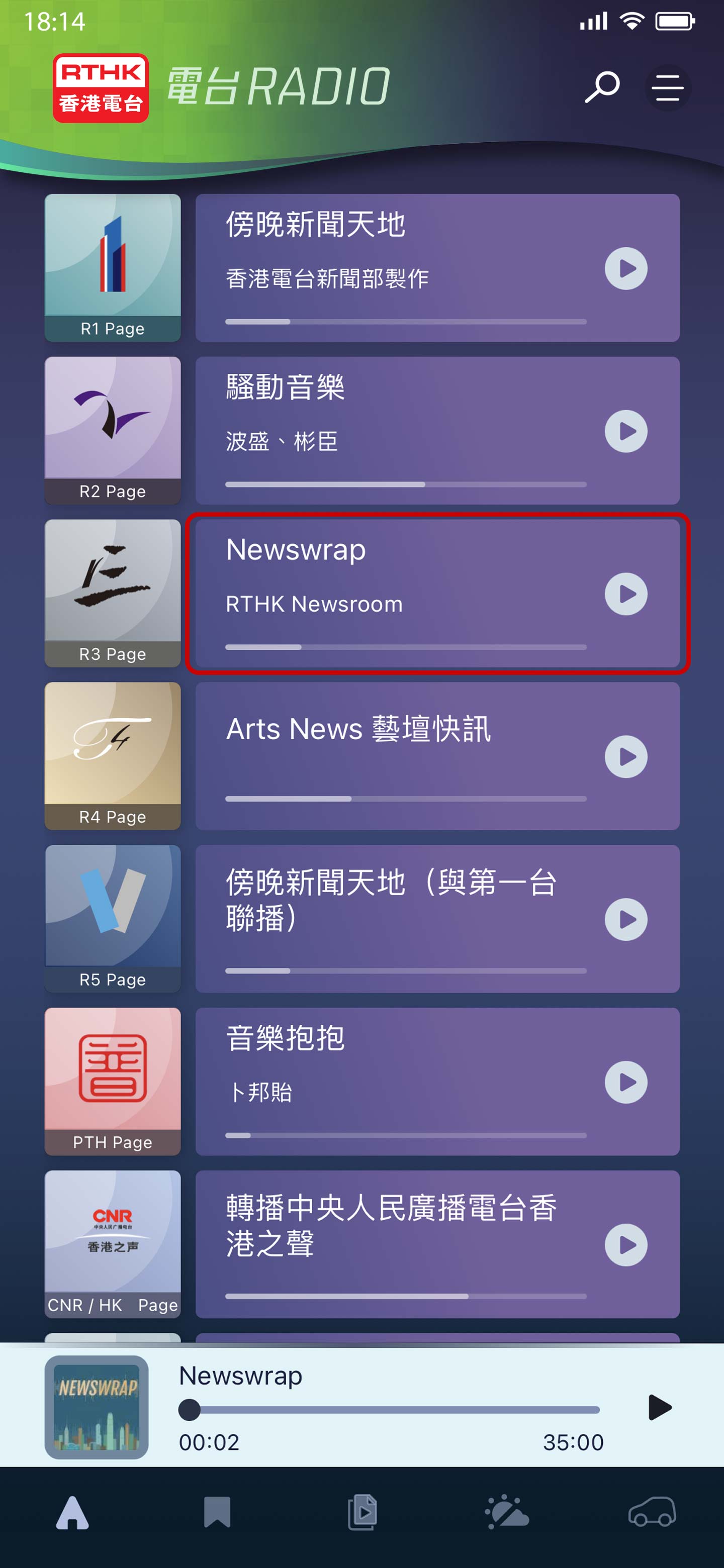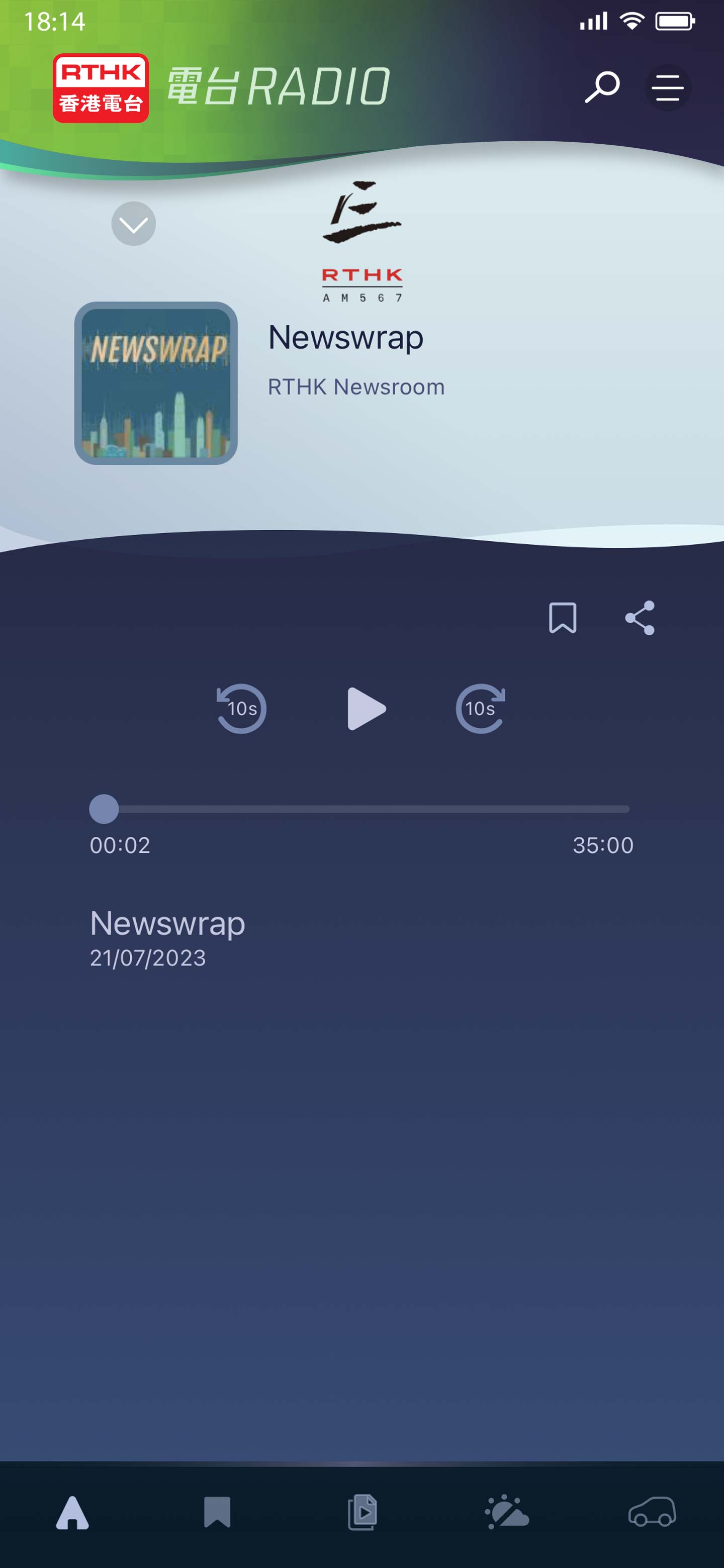 Live
8 live radio channels and radio timetable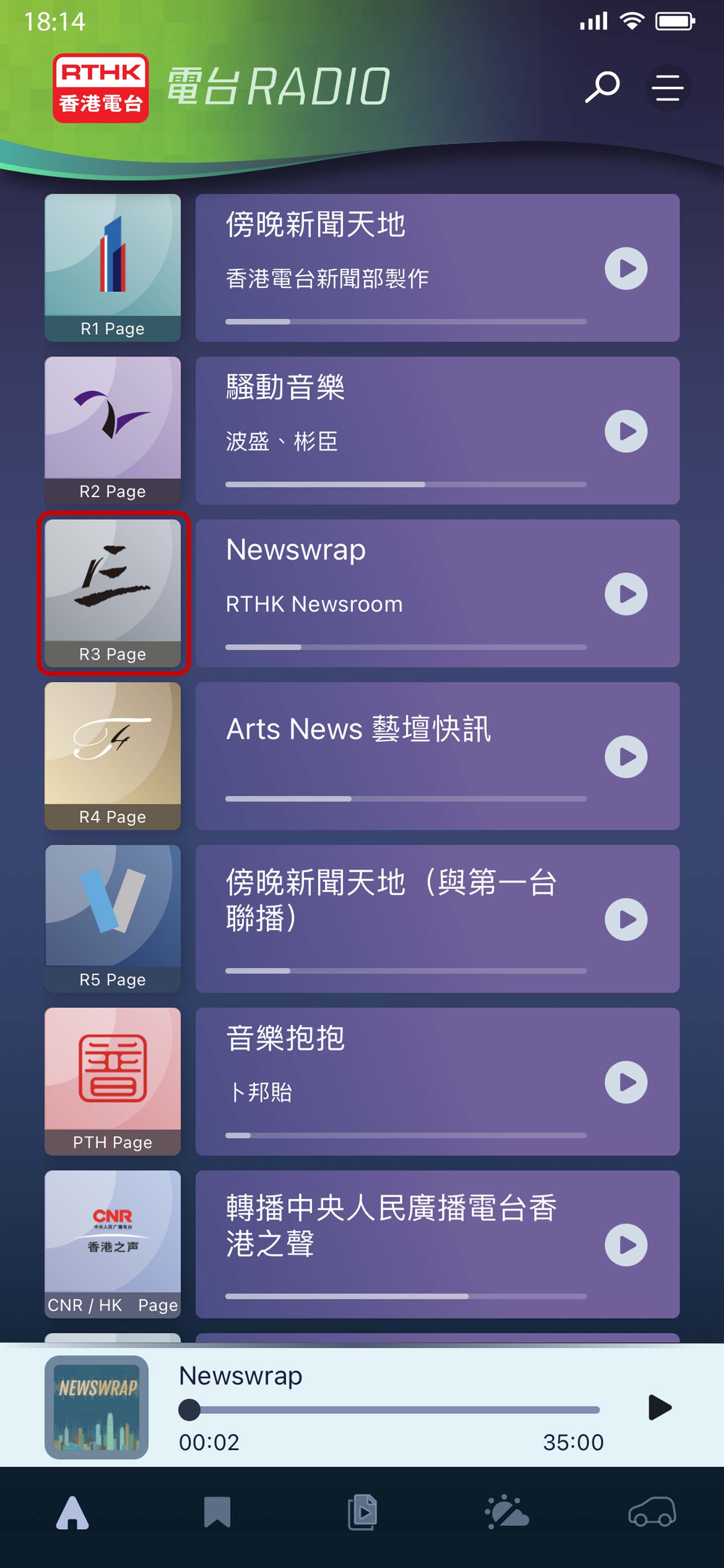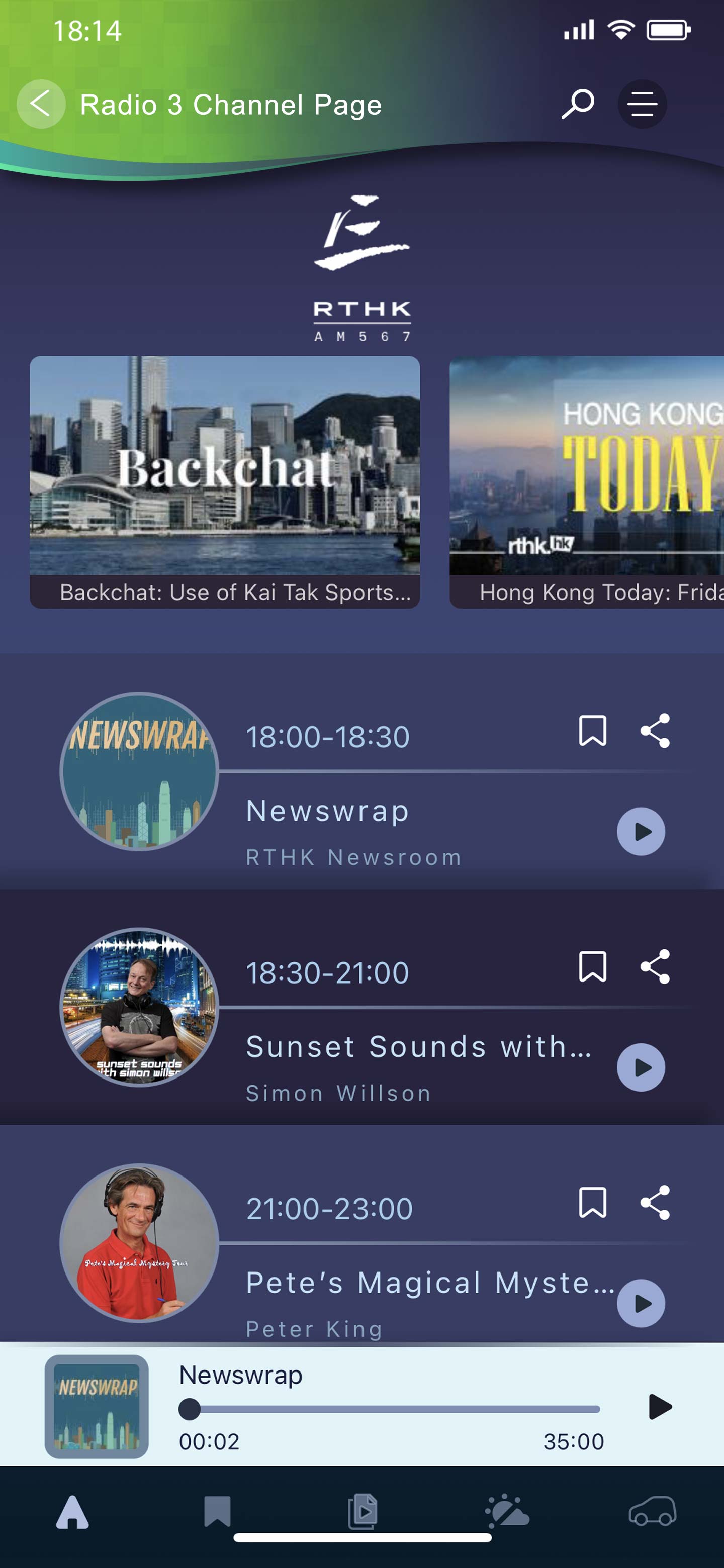 Highlights
Video clips and top radio programmes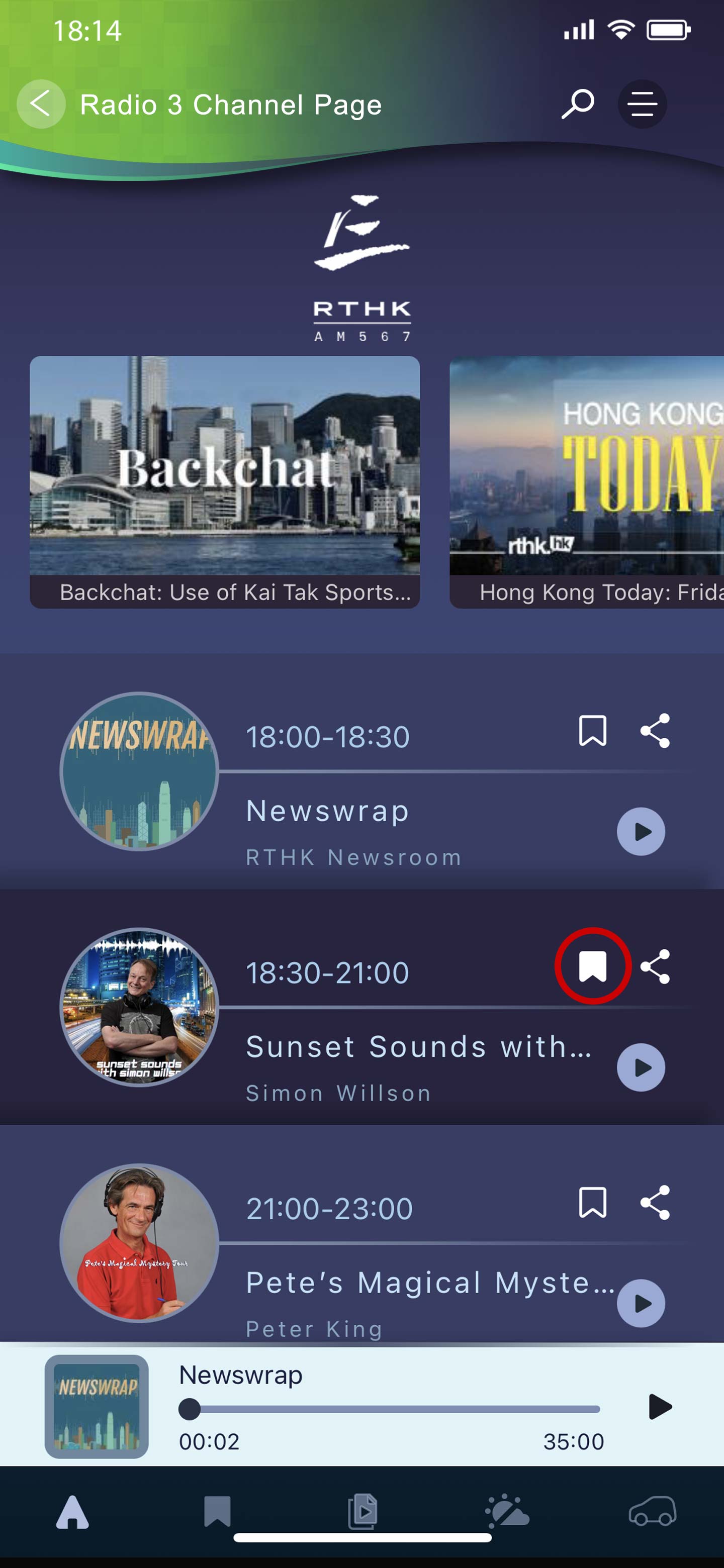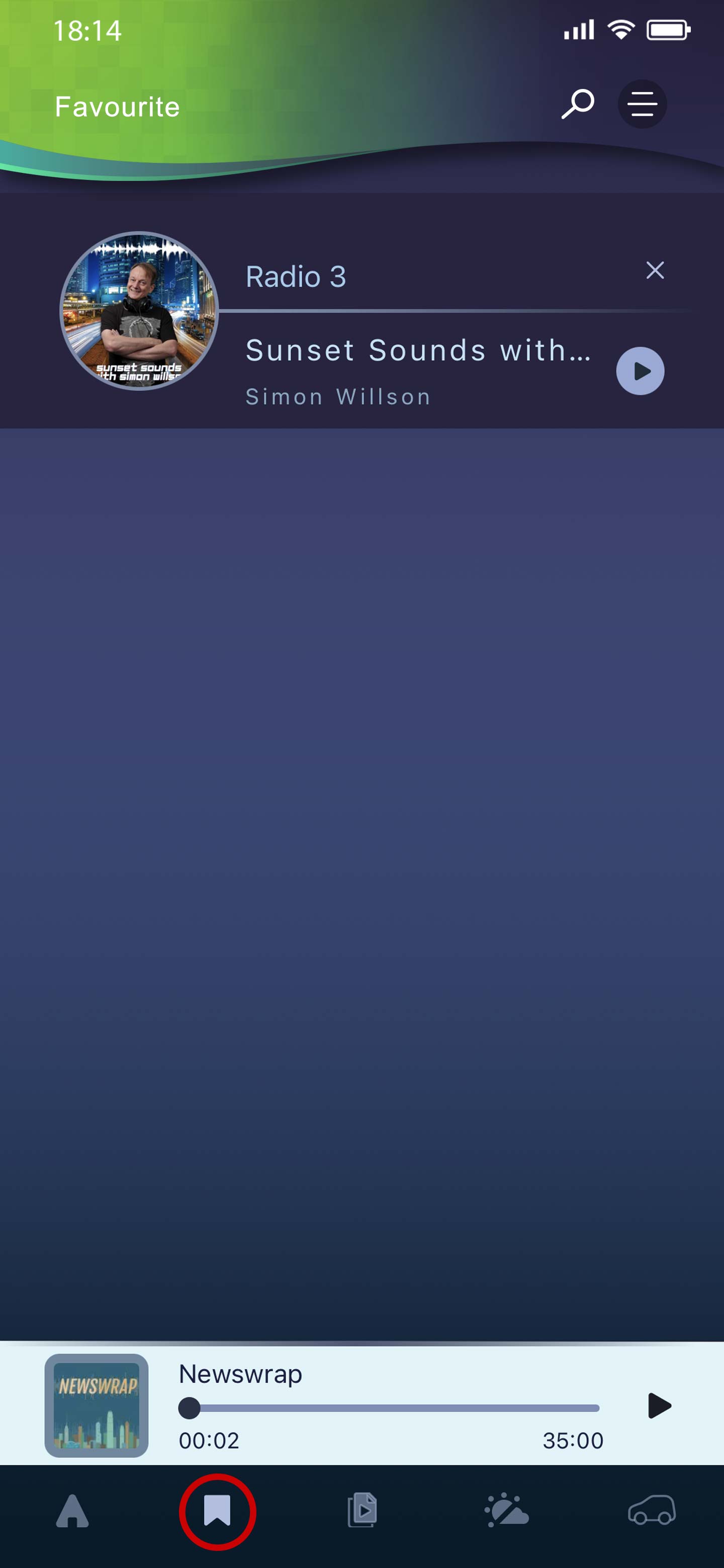 Favourite
Personalized favourite playlist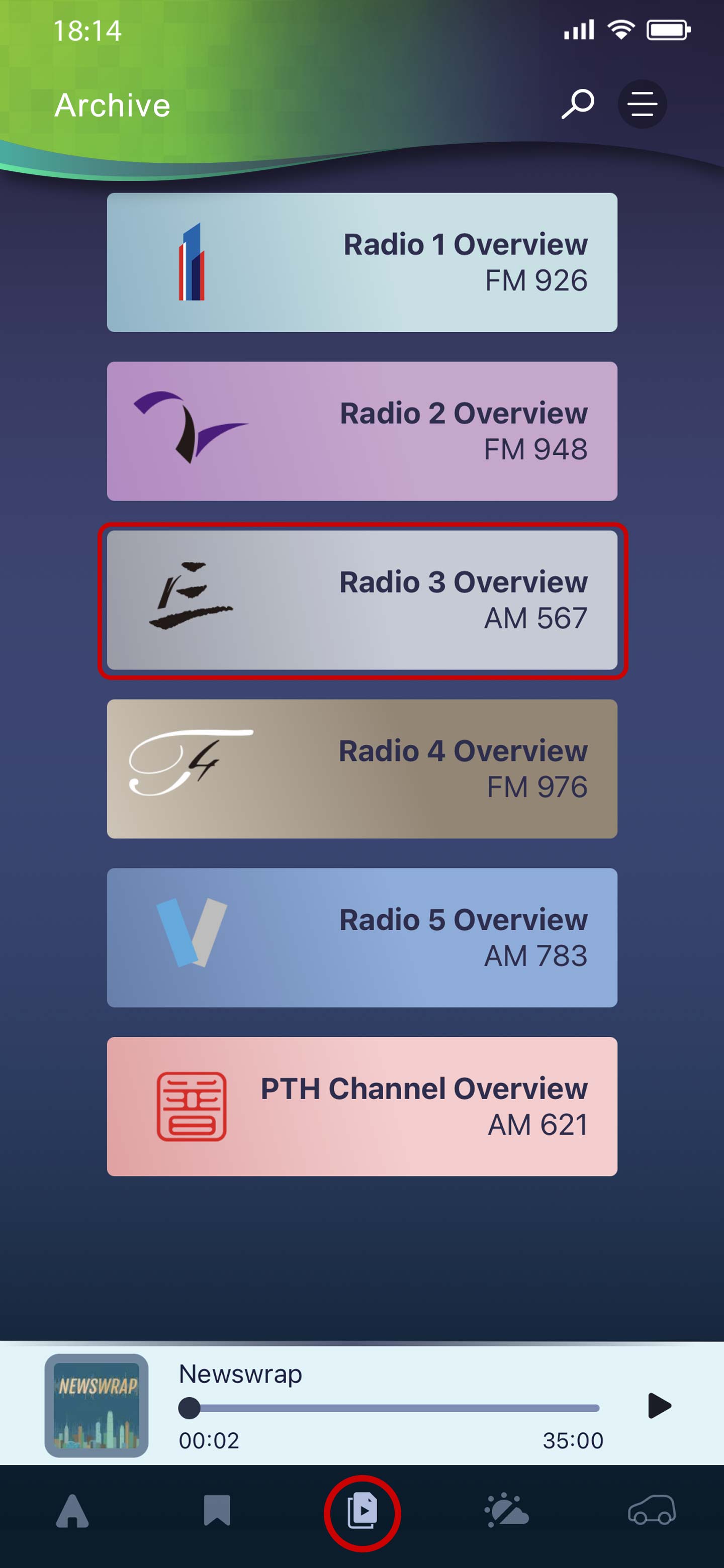 Archive
6-month radio archive and blurb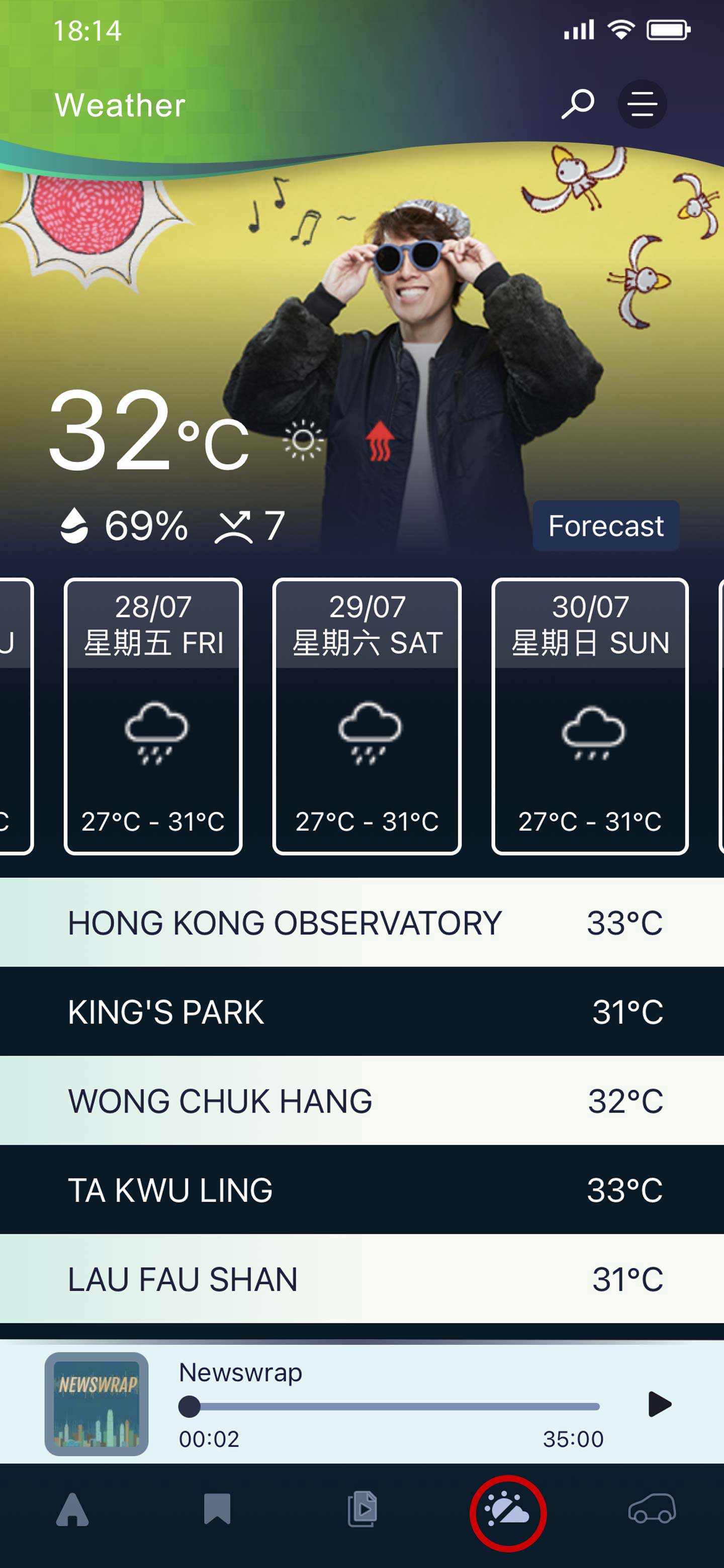 Weather
Weather report, 9-day Weather Forecast, regional weather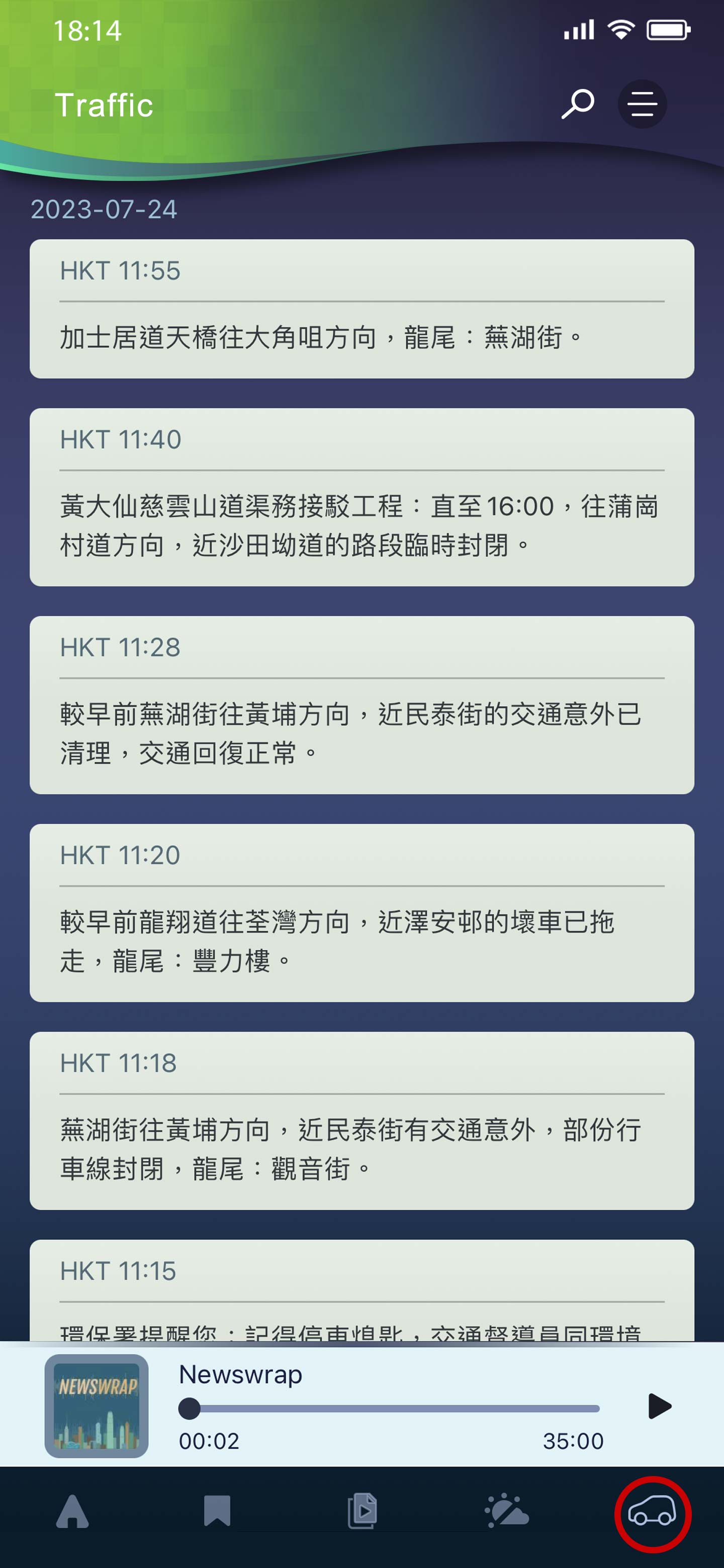 Traffic
Latest traffic news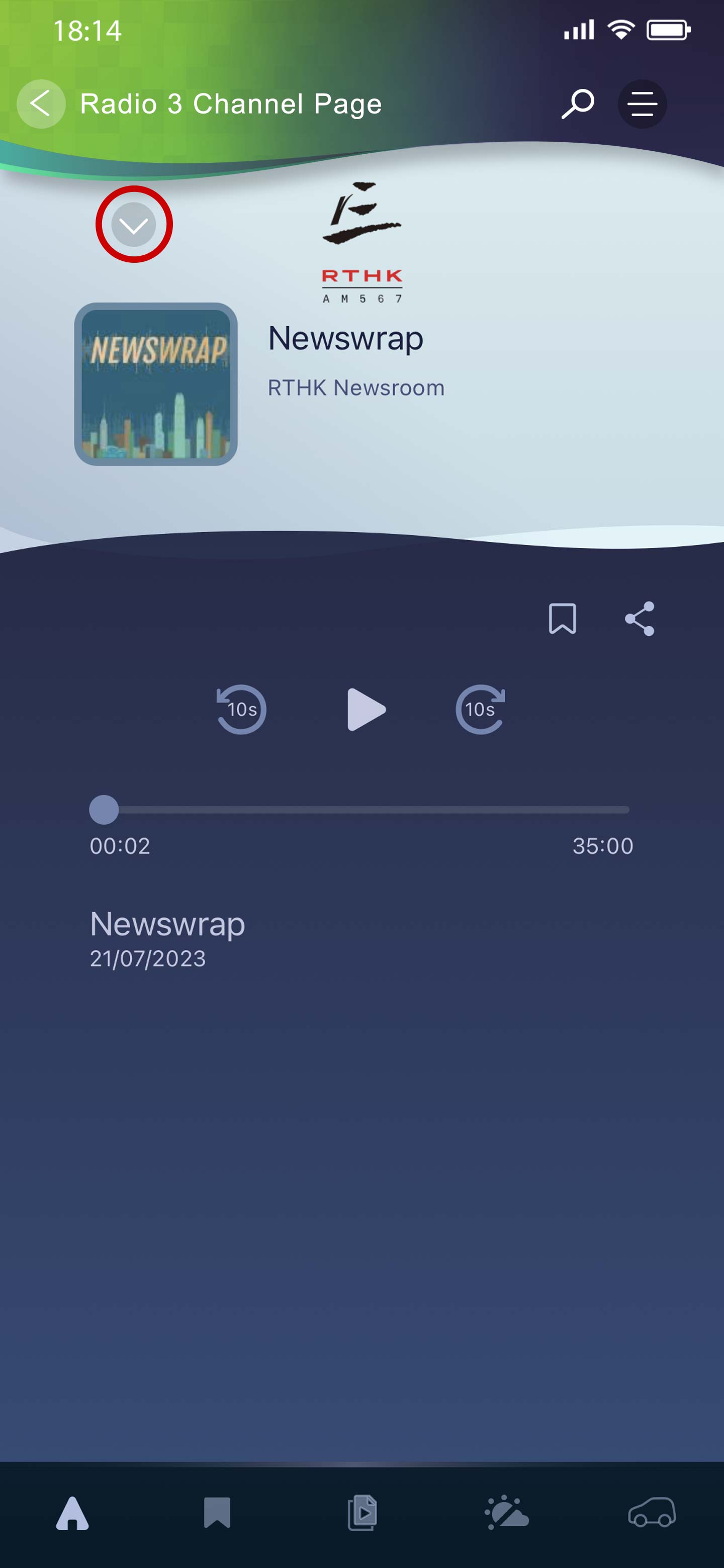 Player
Minimizable control panel with episode information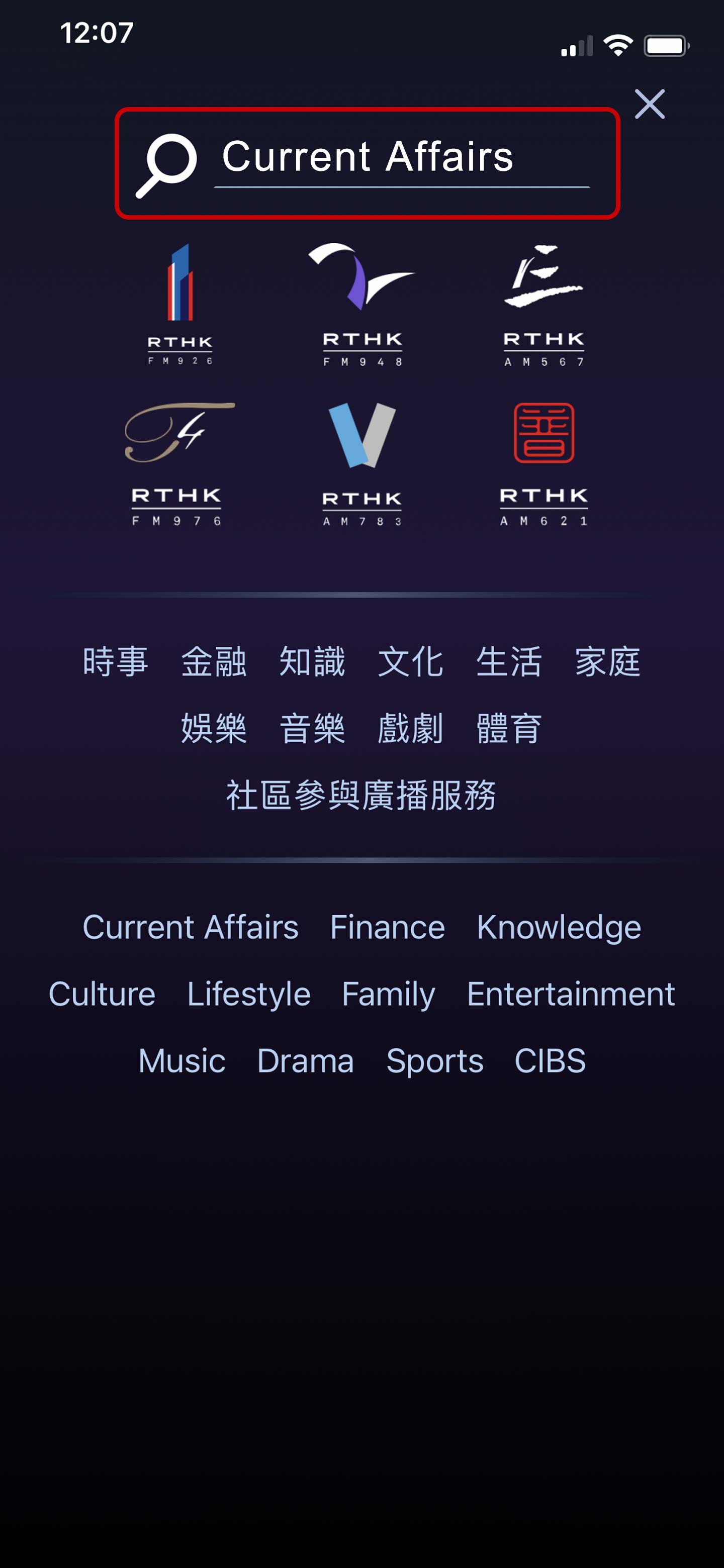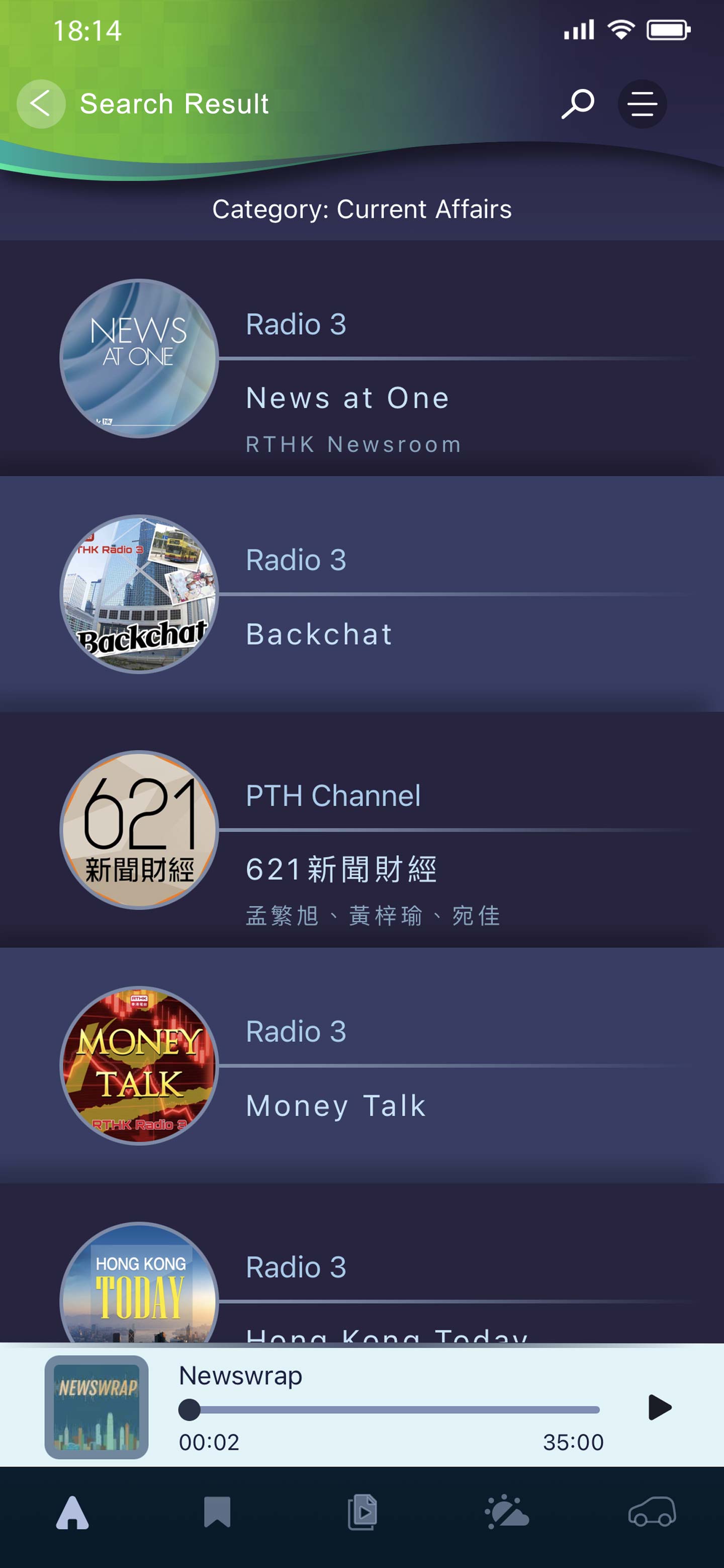 Search
Keyword search among radio archive in "RTHK Radio"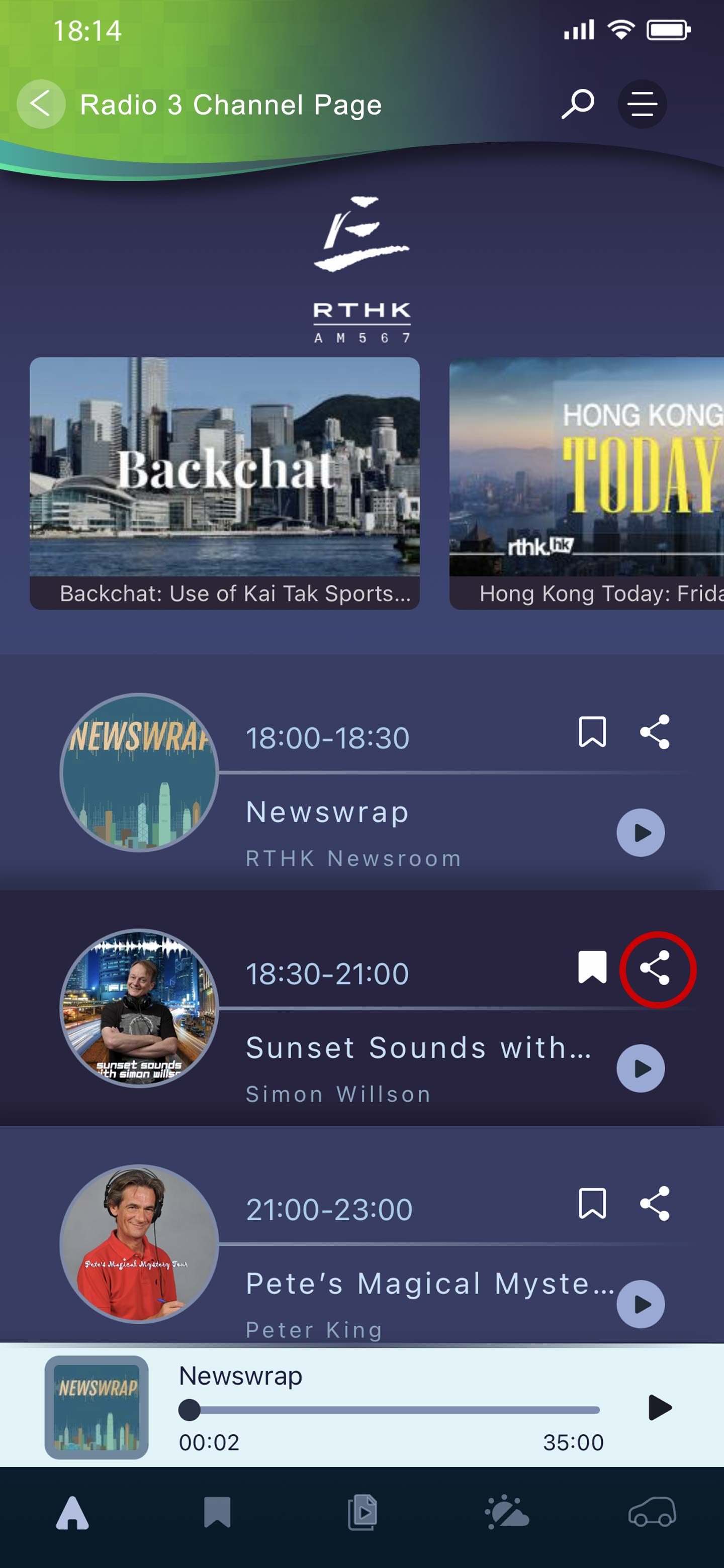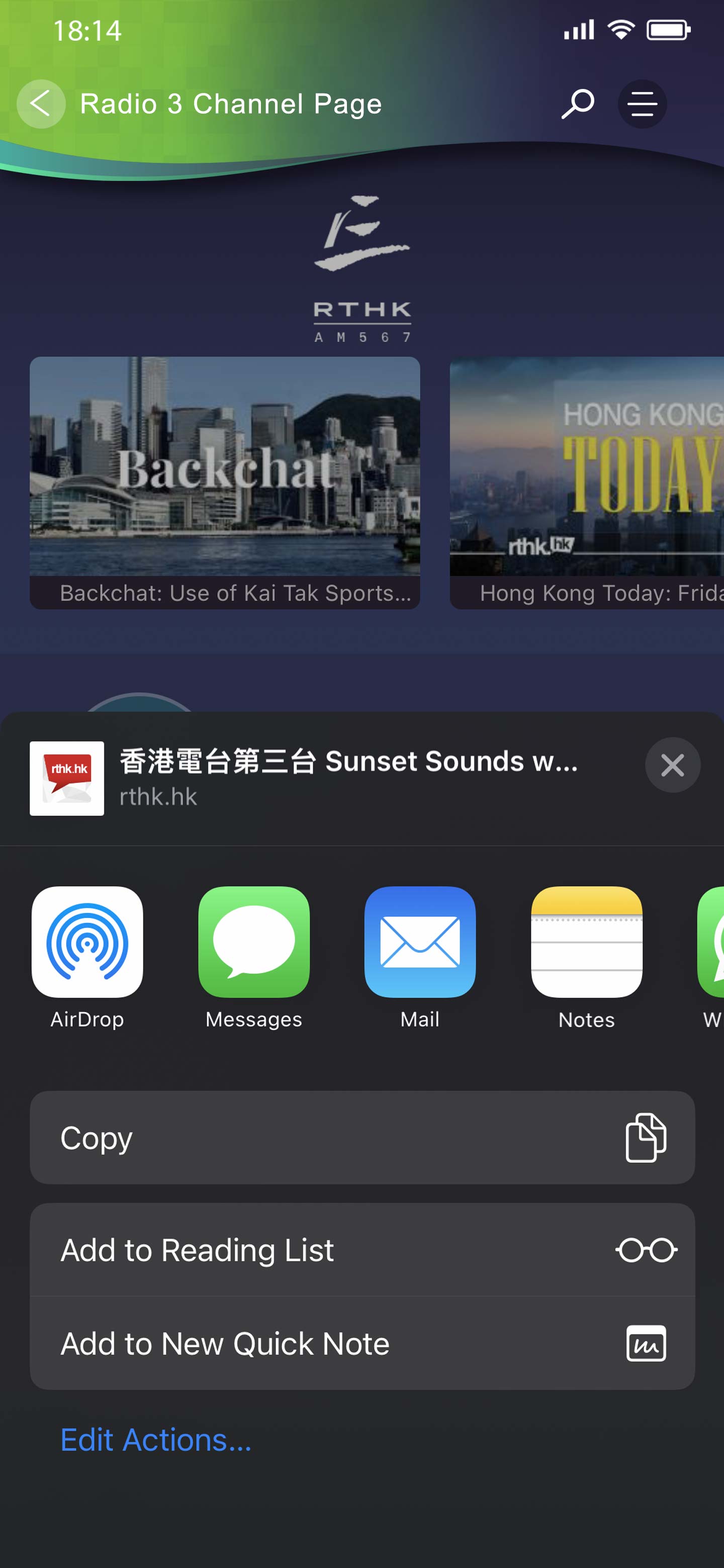 Sharing
Sending out favourite programmes via social media