"RTHK TV" is a TV programme mobile app developed by New Media Unit of Radio Television Hong Kong (RTHK). Programmes broadcast on RTHK TV 31, 32, 33, 34 and 35 can now be found on the mobile app. Simply with a mobile device, you can enjoy brand-new watching experience on a new media.
"RTHK TV" provides live webcast of RTHK TV 31, 32, 33, 34 and 35, video-on-demand (VoD), download and programme subscription.
Accessibility Statement
We have incorporated appropriate accessibility features in this app., if you encounter difficulties in using this app., please contact us via email, webmaster@rthk.hk .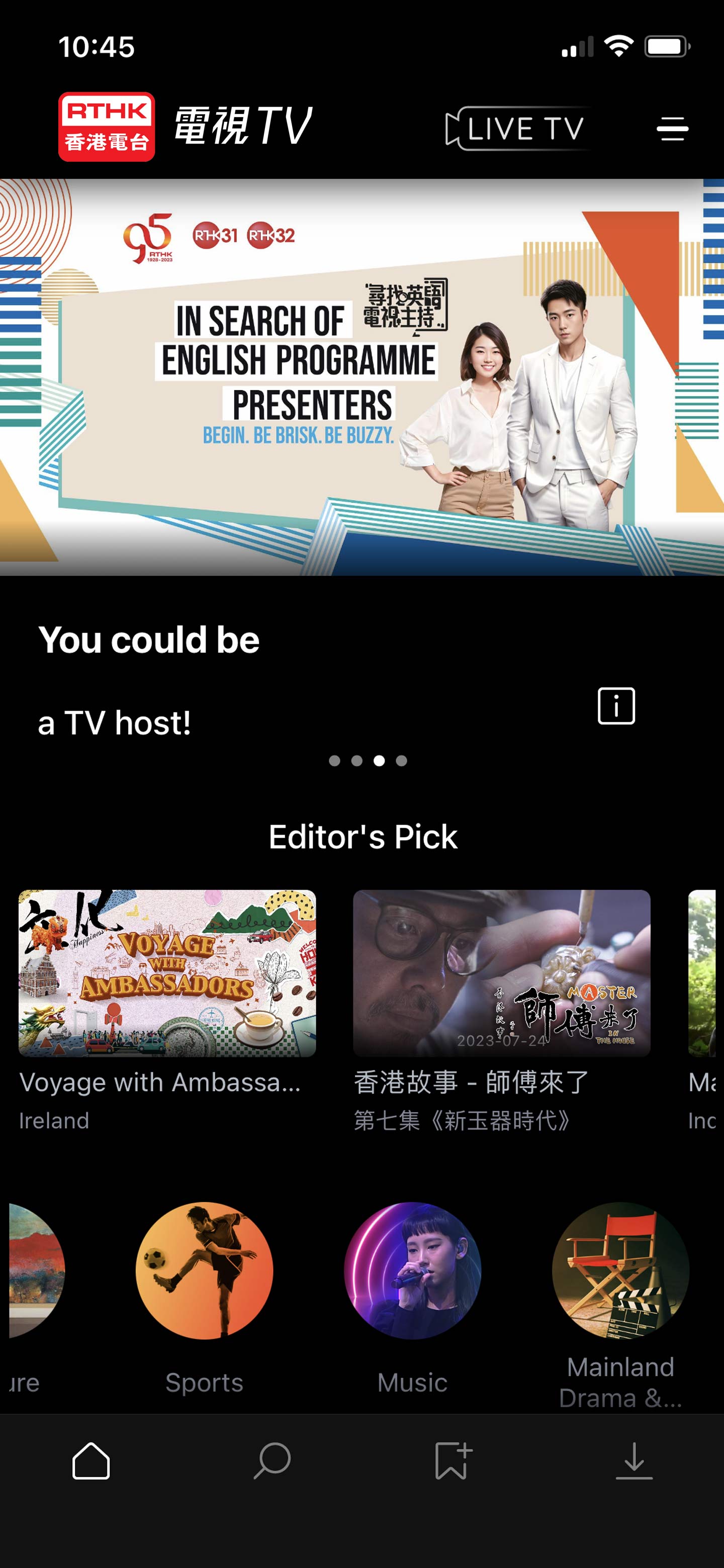 New Frontend
With the new design of the landing page, RTHK TV programmes are displayed by content category, making it easier for users to find their favourite programmes to watch.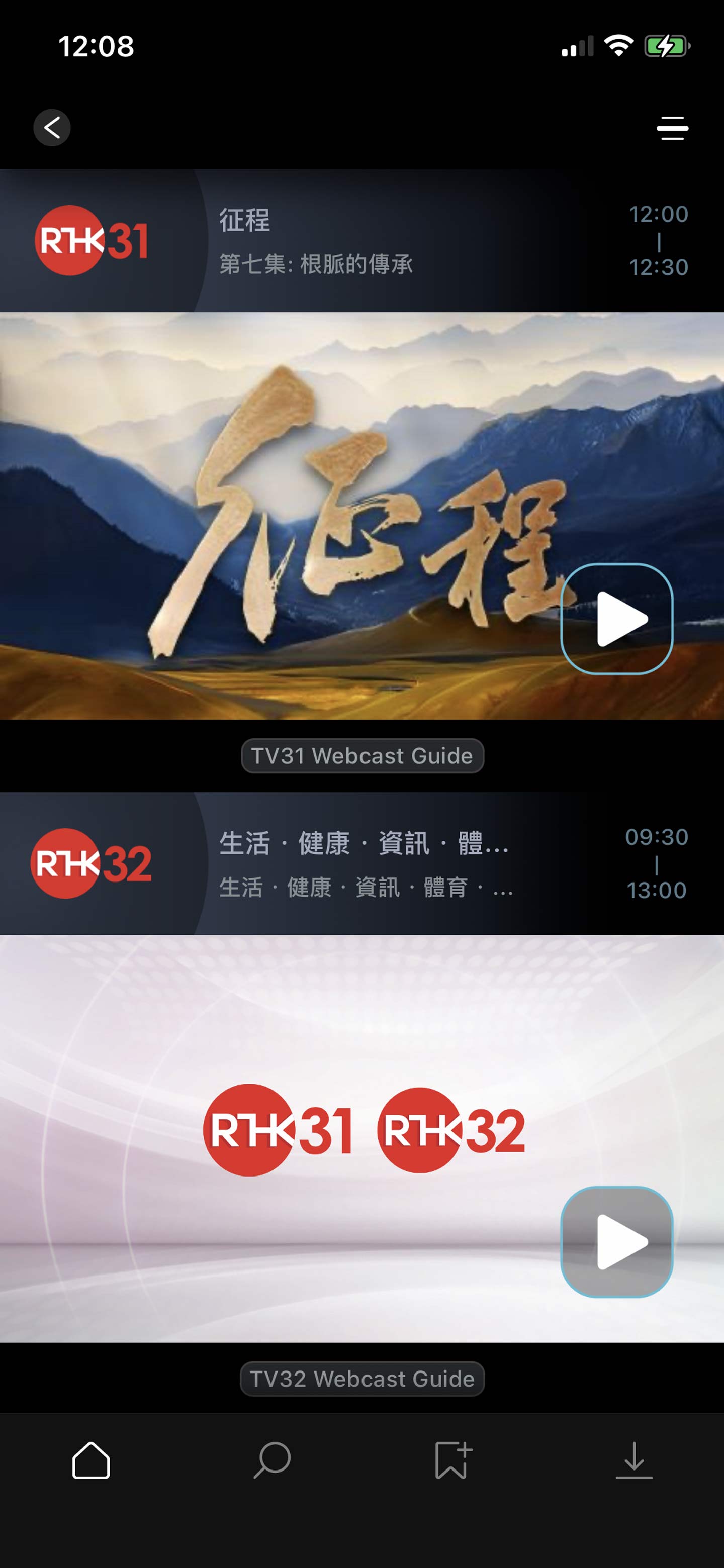 Live TV
With this app, user can watch RTHK TV 31, 32, 33, 34 and 35 programmes live webcast on the internet. Channel 31 live webcast a vast array of knowledge, inclusion, current affairs, health, culture, sports, music, local drama and Mainland drama. Channel 32 will live webcast important press conferences and useful information.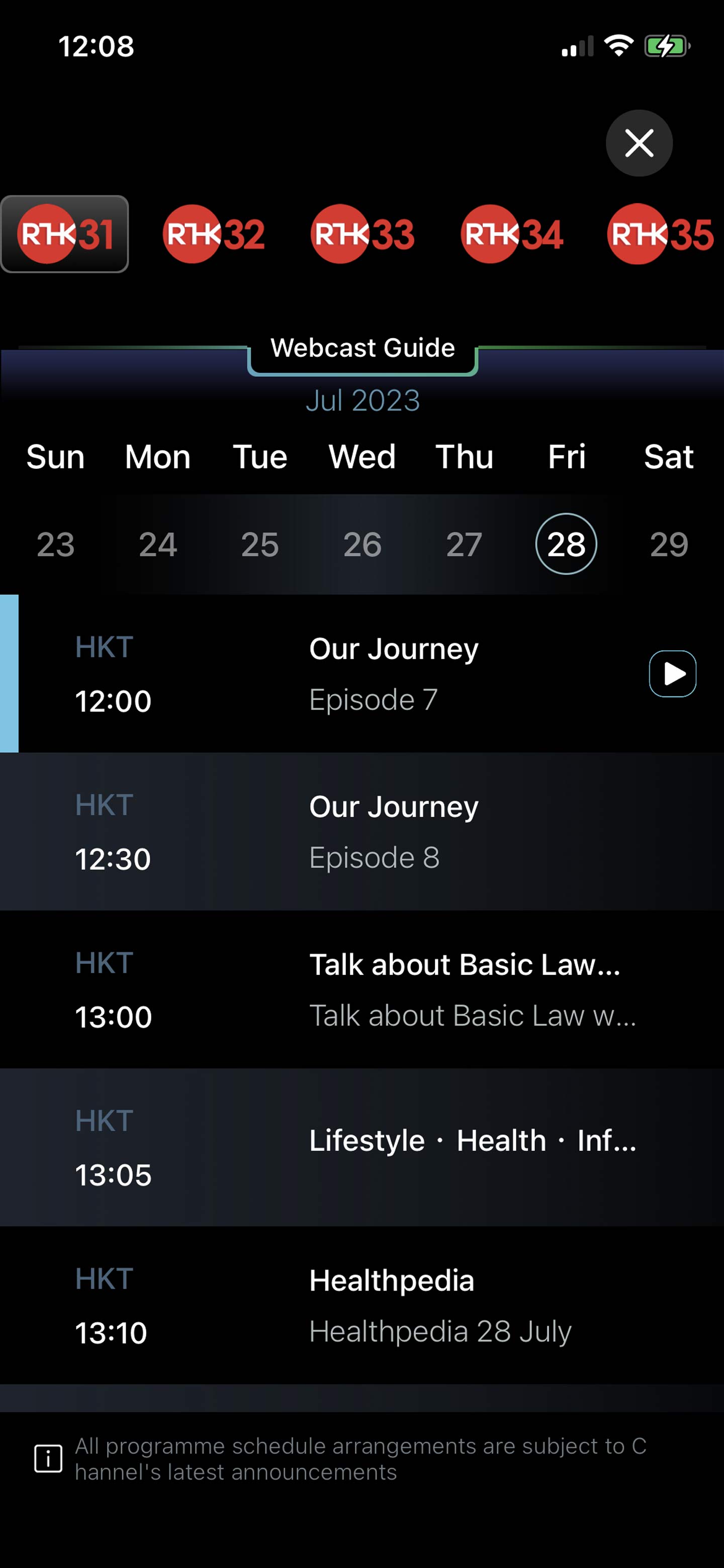 Webcast Guide
User slides the date left or right and see 4 weeks webcast schedule.
Video-on-demand (VoD)
Simply click on the play button and enjoy video in RTHK SCREEN with Wi-fi, 4G and 5G connections.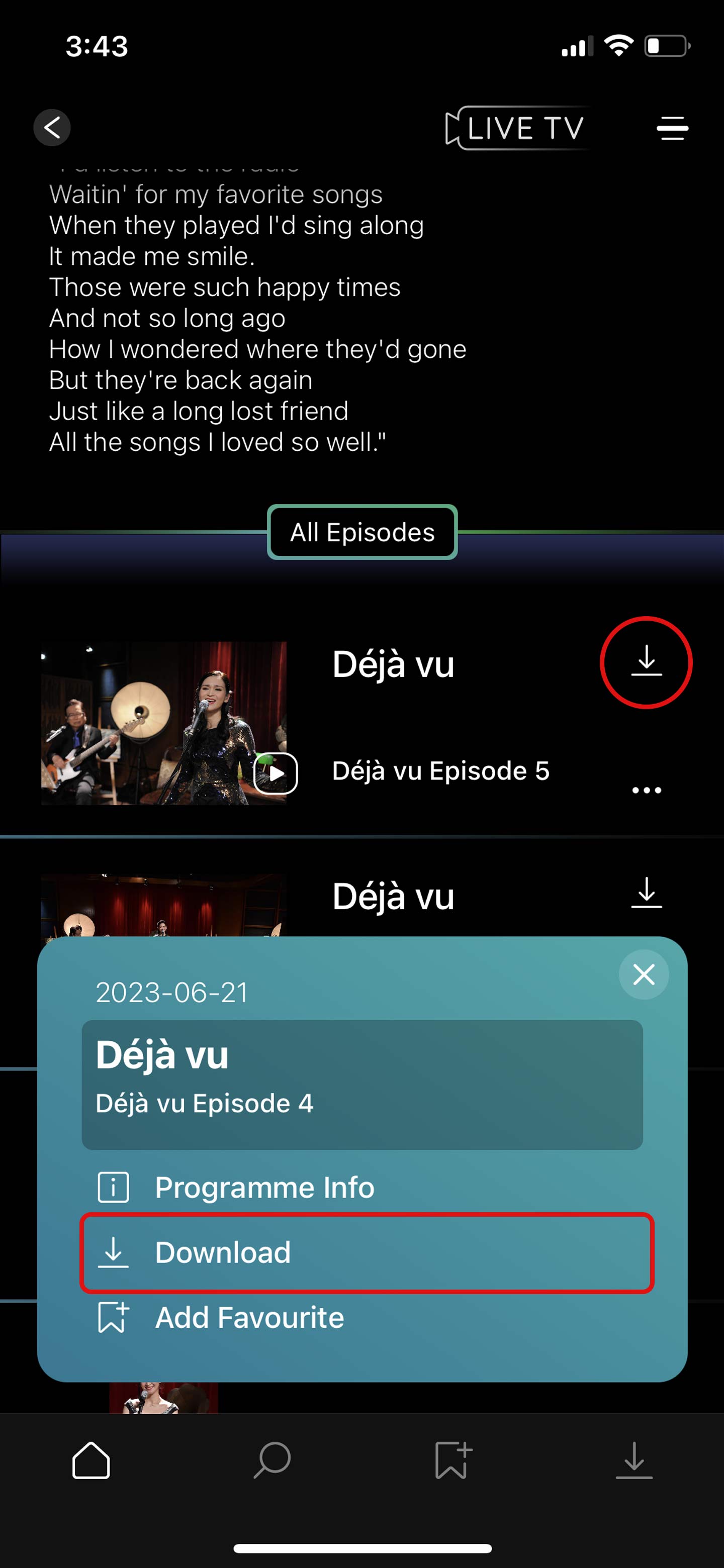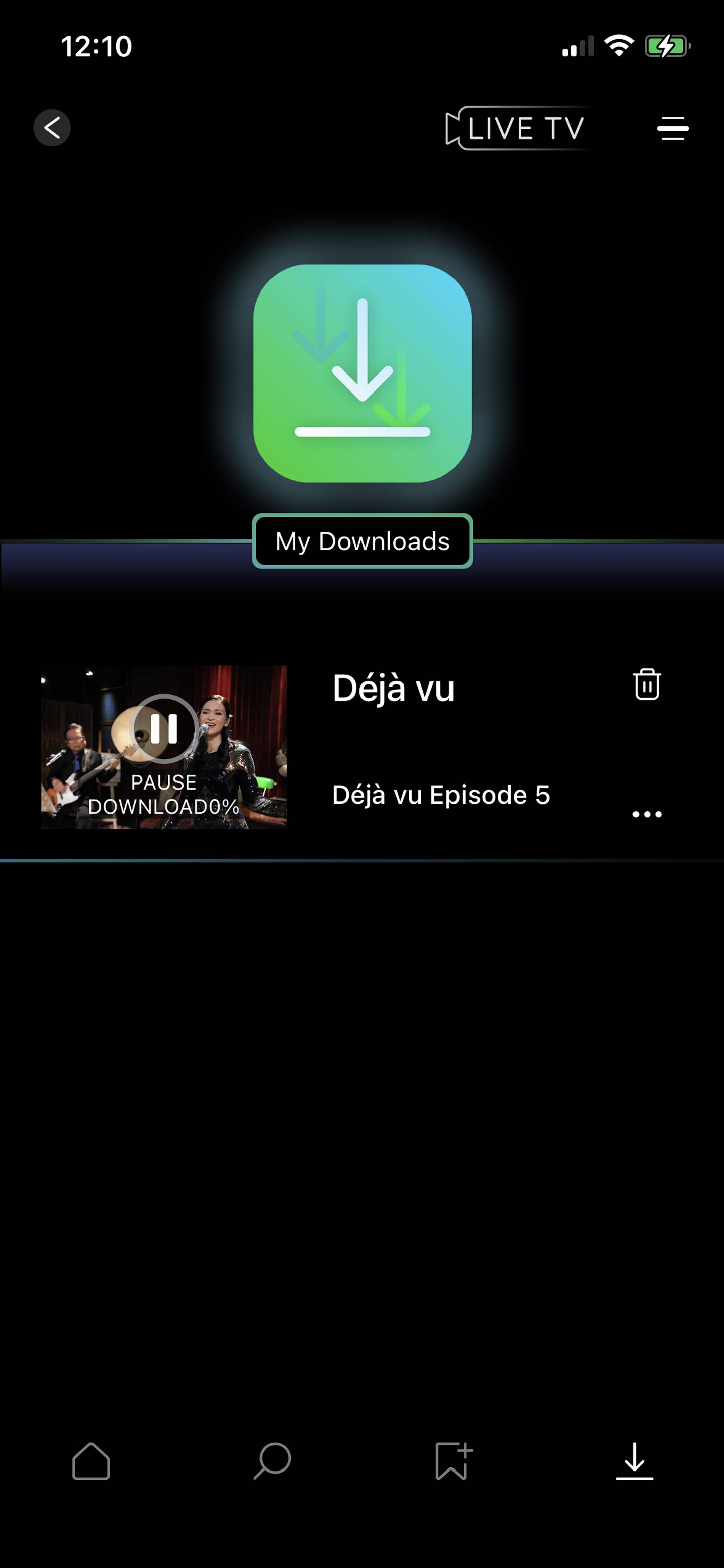 Download
User clicks "Download" button at "Episode" to pre-load our programmes to the "My Downloads" column for subsequent watching.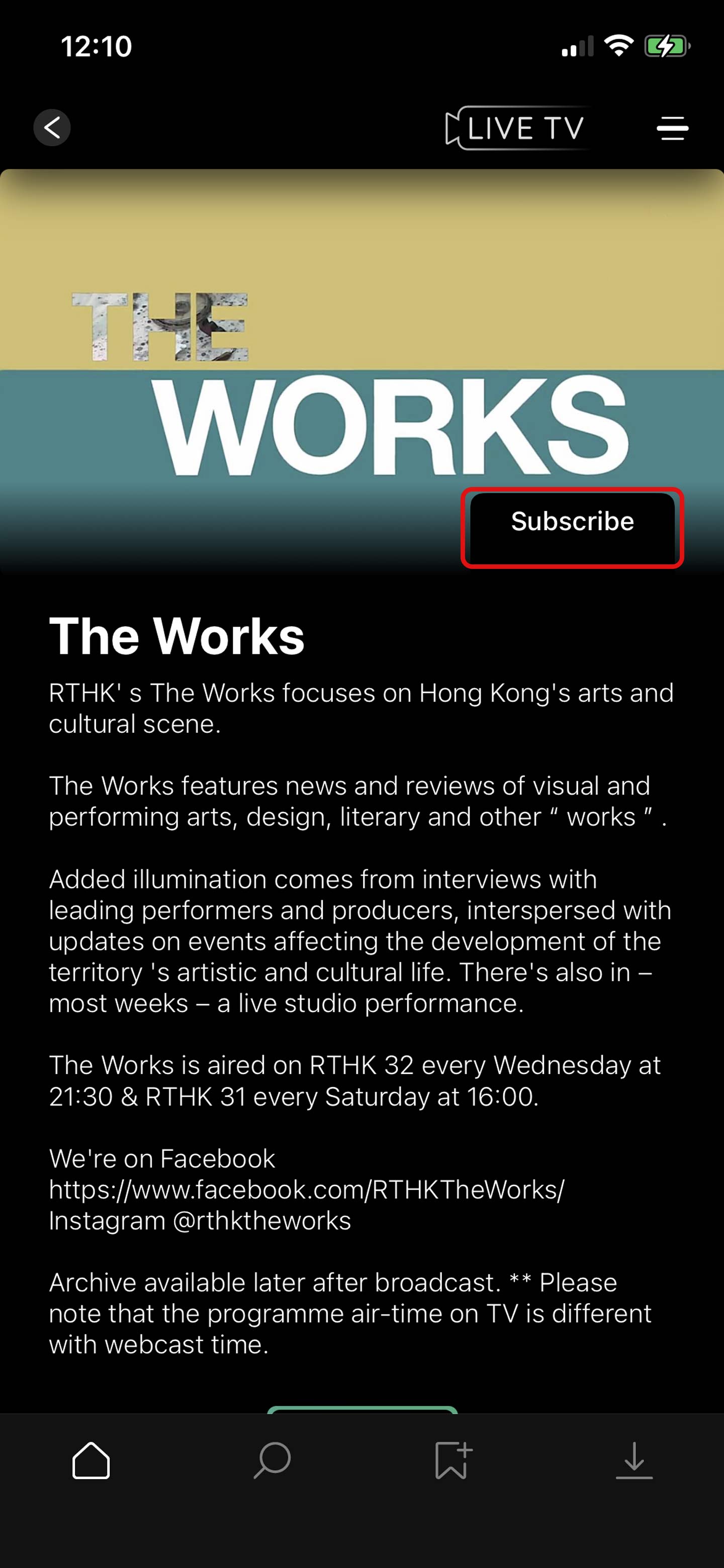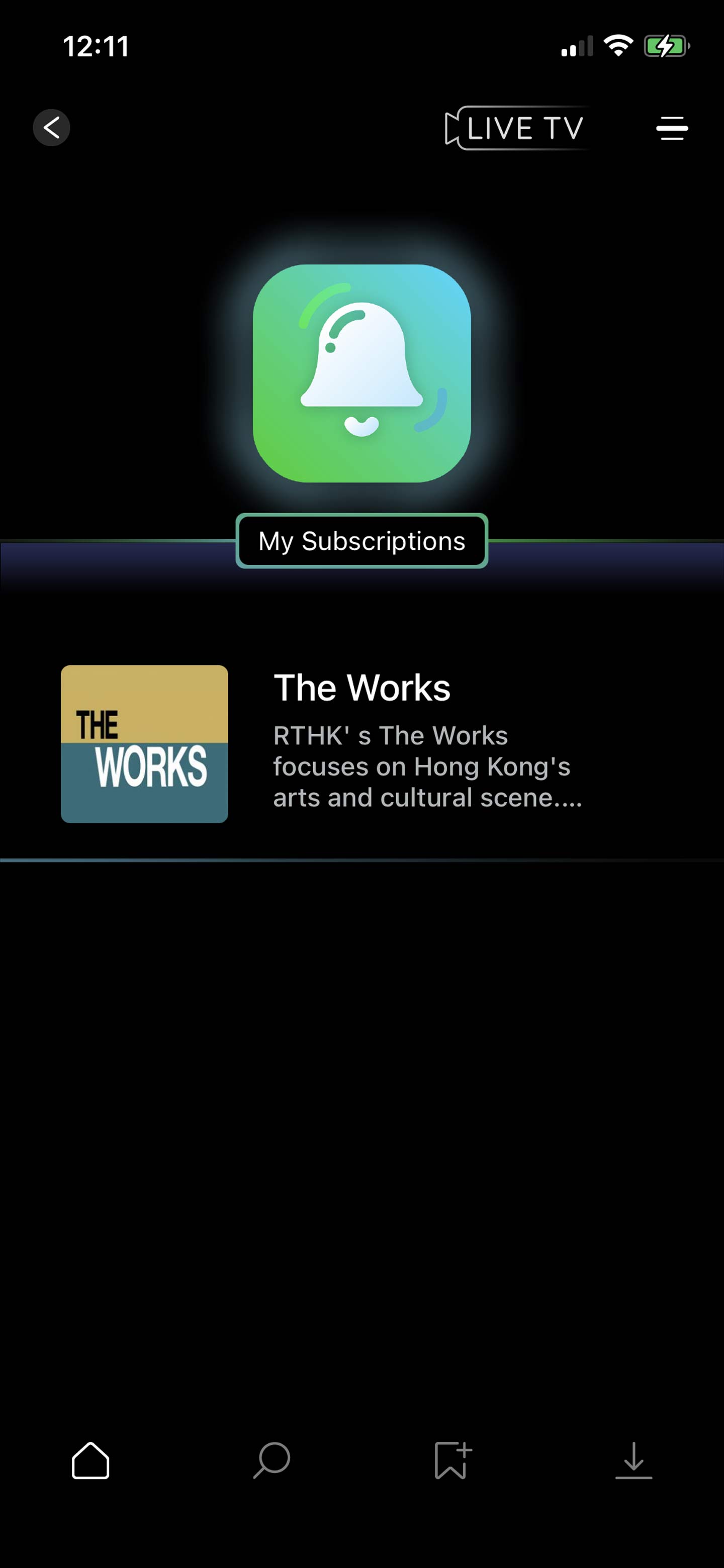 Programme Subscription
Simply click on the function, you can have all your favourite programmes subscribed and stored in the "My Subscriptions" column. The column will prompt you when there is a programme video update. You may also make a playlist of your favourite programmes for easy watching.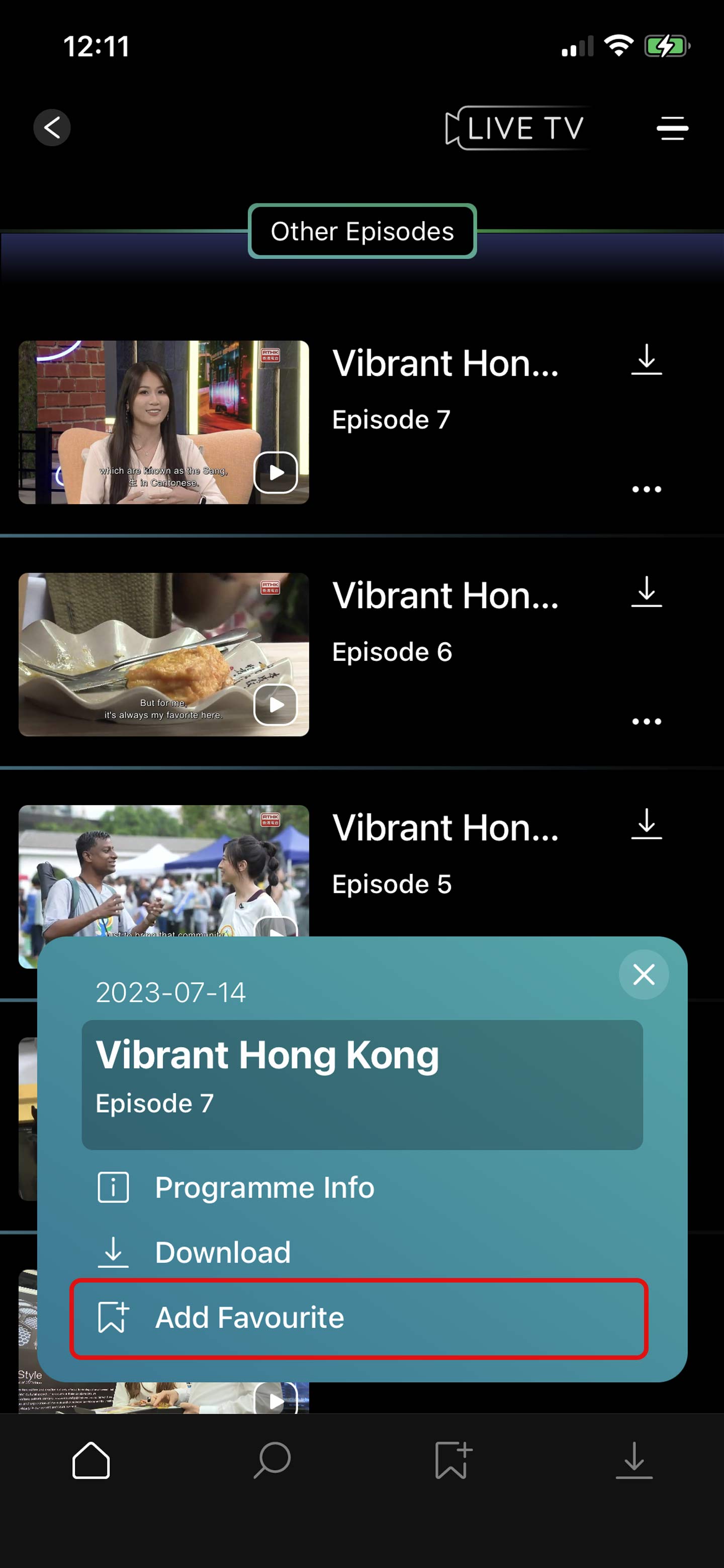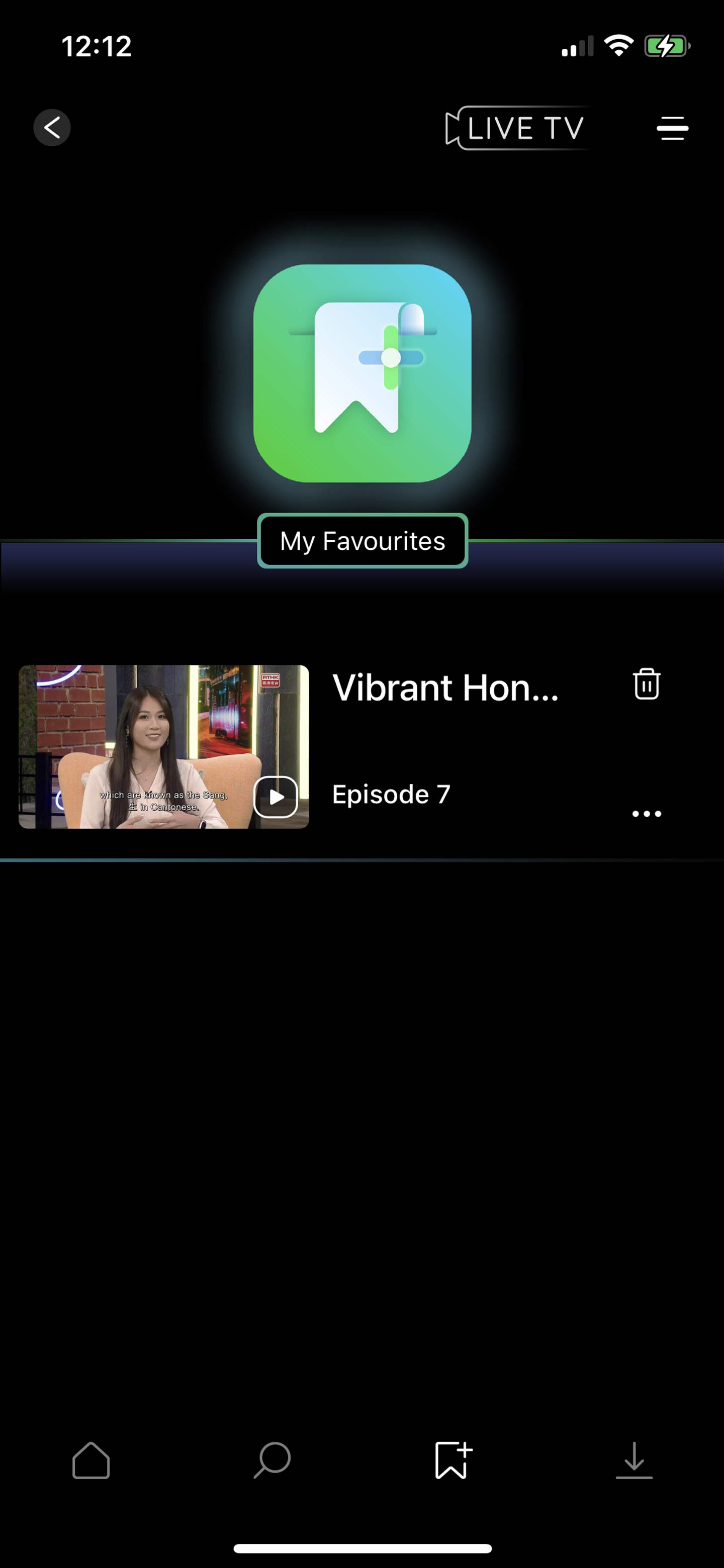 Add Favourite
By clicking the "Add Favourite" button, users can save the episode to "My Favourites", making it easy for users to enjoy their favourite content.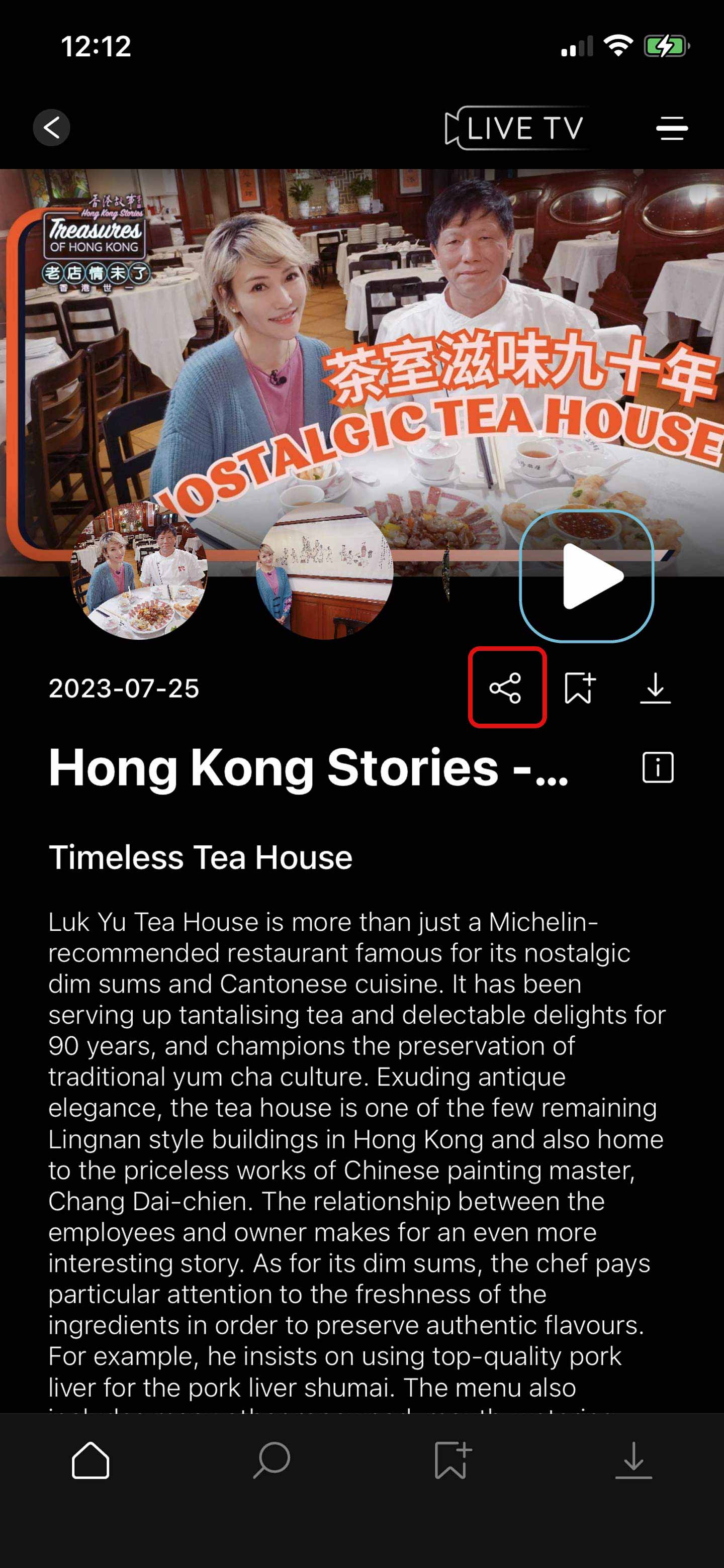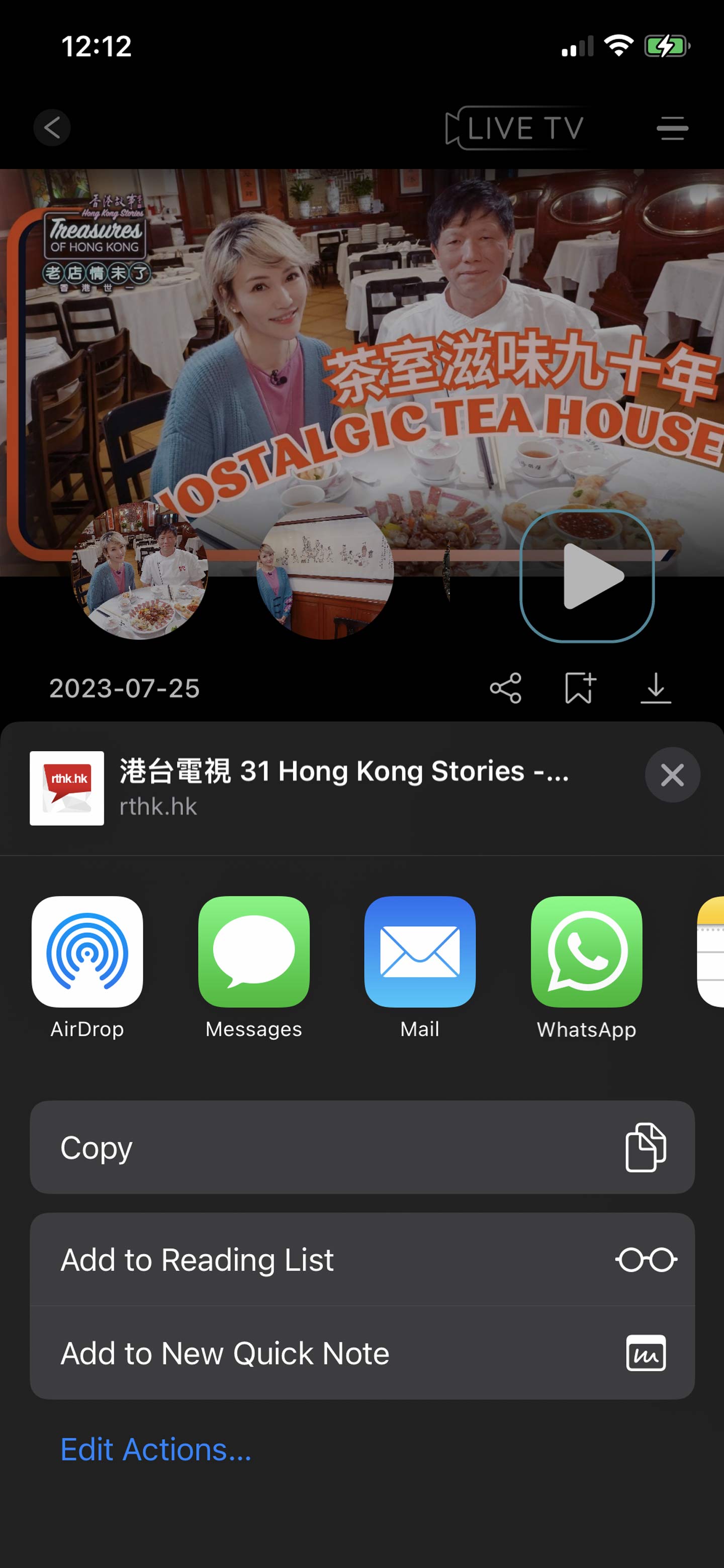 Sharing
User clicks "Sharing" button at top right corner and selects sharing tool to share programme.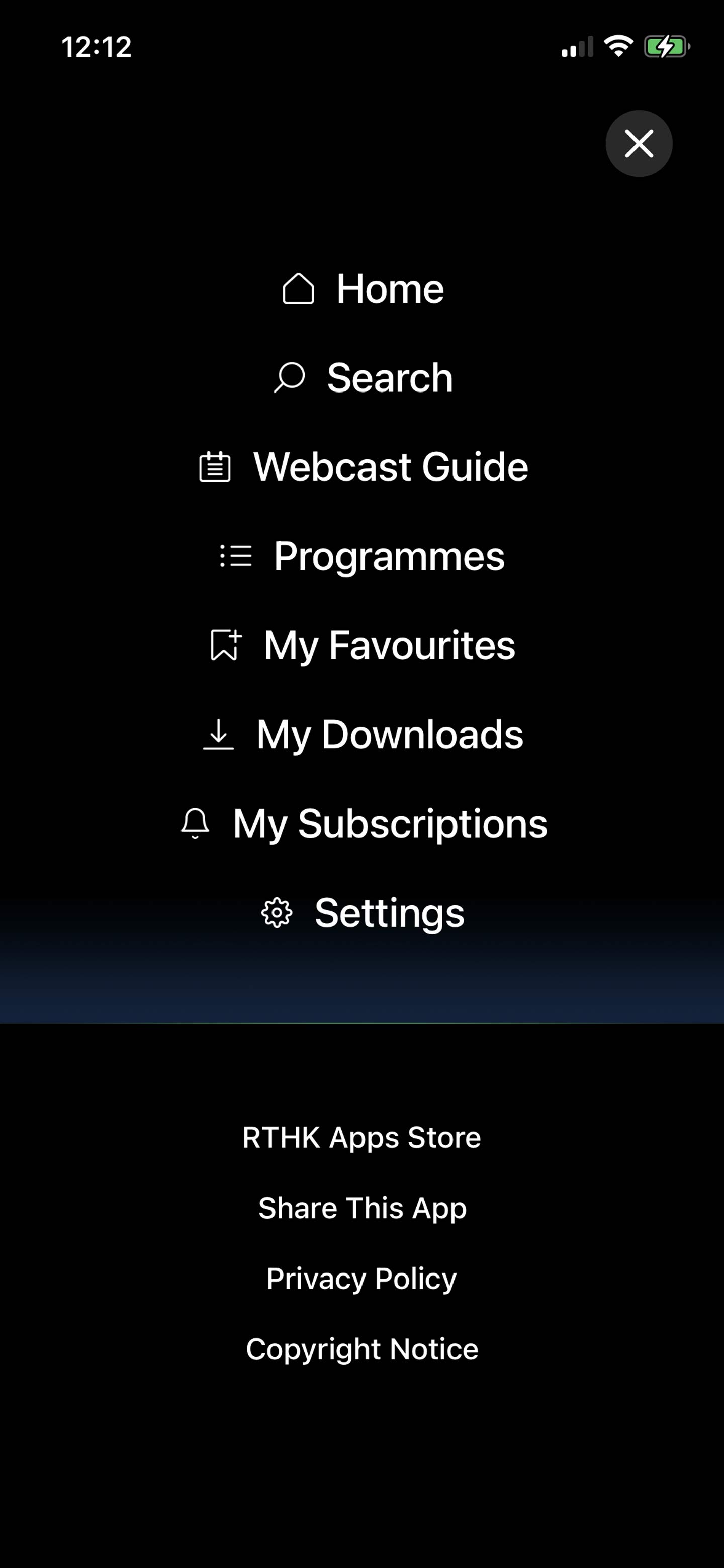 Menu
User clicks the button at top right corner to open the menu.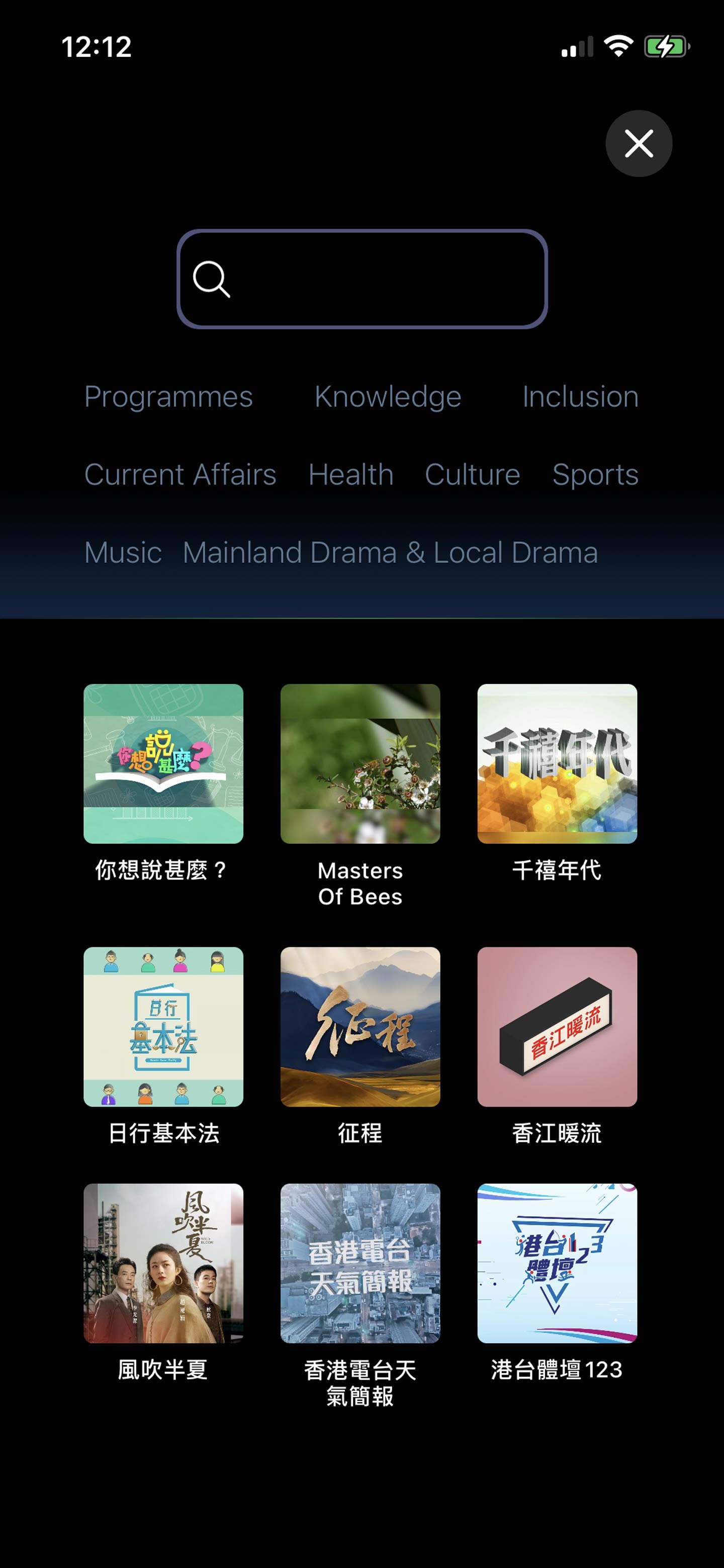 Search
User can search TV programmes at RTHK SCREEN by "Search" function.